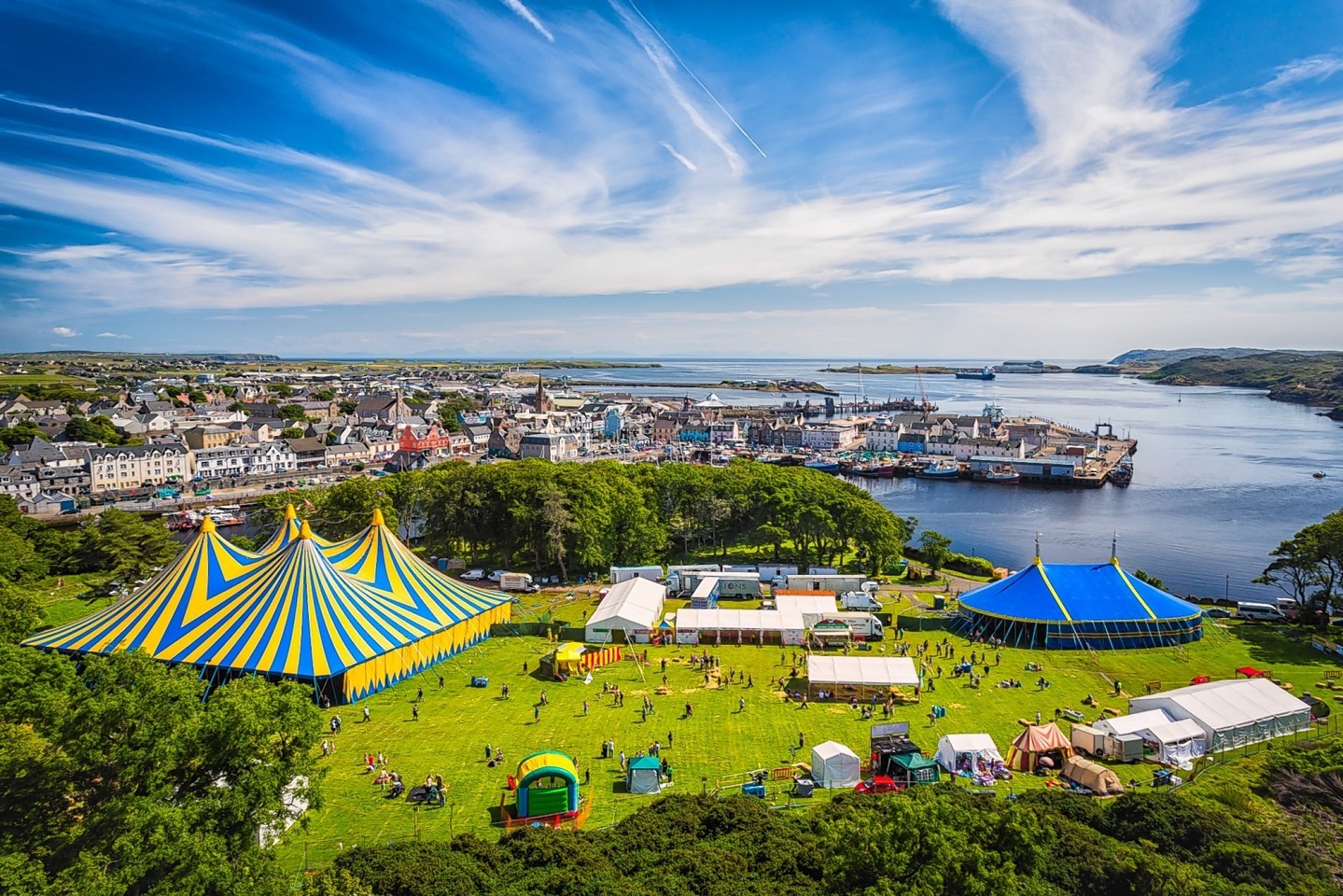 Thousands of fans are due to descend on the Outer Hebrides today for the islands' main music festival.
And the Hebridean Celtic Festival – centred on Lewis and Harris – is expected to top last year's 18,000 attendances.
Ahead of his performance on Friday, singer songwriter Newton Faulkner says he is also on the road to a new stage of his career.
Faulkner has sold more than 1.5 million records, with 180 million streams, making him one of the UK's most successful singer-songwriters this millennium. His 2007 debut studio album 'Hand-built by Robots' was certified double platinum in the UK.
This Wednesday we'll be playing in Breasclete, Isle of Lewis for a warm up dance to @hebcelt.

On Thursday we head to Stornoway to play for the first time at @hebcelt. You can catch at on the Island Stage at 21:00.

On Sunday we travel back to Barra and play the Barra Games pic.twitter.com/uD9NDGsdMS

— Beinn Lee (@beinnlee) July 15, 2019
Having released a compilation album this year, 'The Best of Newton Faulkner… So Far', he feels it's the end of one chapter and the beginning of another.
Faulkner's next project is 'My Moozik', which is primarily aimed at children, while he has also started the process on his eighth album, following on from 2017's 'Hit the Ground Running' and the 'Best Of' releases.
"I'm treating (The Best Of) album as a line in the sand. For me, the road from 'Hand-built by Robots' to 'Hit the Ground Running' was all part of the same learning curve. The latest batch of new material feels like the beginning of something new," he said.
"I'm really excited to get my teeth into it, but I'm currently finishing off a side project, then I'll get back to album eight. The side project is a kids' one, so mainly bums, boogies and morals. It's officially for 4-to-11-year olds, but I think anyone could enjoy it.
"However, I feel things building up in the back of my mind, so it'll be very interesting when I open the flood gates and get back in the studio."