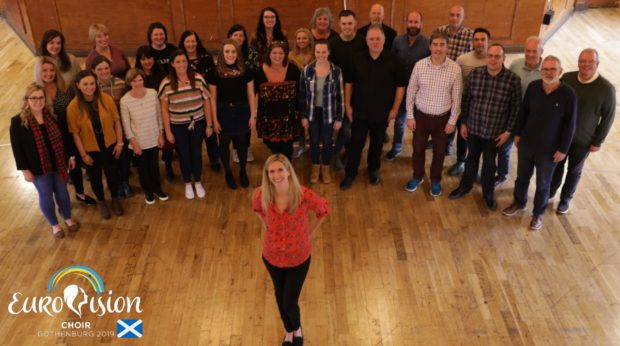 A pair of Highland teachers might soon be top of the pops after singing their way into the finals of a prestigious contest.
Kirsteen  Maclennan and Steven MacIver, from Dingwall High School, will represent Scotland as it takes part in the Eurovision Choir Contest in Gothenburg, Sweden, for the first time.
The newly-formed Gaelic choir, named Alba, is made up of singers from across the country.
The teachers are no strangers to the stage, having won gold medals at the Mod, as well as feature in the local Gaelic choir as members, conductors and tutors.
Mr MacIver has also been rehearsing and recording material for his debut solo album, Cladaich Loch Iubh, which will be launched later this year and features many well-known and accomplished musicians.
Mrs Maclennan said: "It is a great honour to be invited to sing and represent our country on an international stage.
"The choir has been rehearsing over several months now through intense weekend workshops in Glasgow, led by our wonderful conductor Joy, and everyone involved has been focused and determined to give 100%.
"It's been hard work but we've thoroughly enjoyed every minute of it, and we're now all ready to take on the challenge and experience of a lifetime."
The choir will sing a four-minute arrangement of three Gaelic songs, which have been specially arranged by Sileas Sinclair from Oban, at the event on August 3.
Three choirs will then be chosen by the judges from the 10 Eurovision countries to advance to the final round where they will perform a second three-minute set.
A documentary following the Eurovision choir's journey will also air on Thursday August 1 at 8.30pm on BBC Alba.