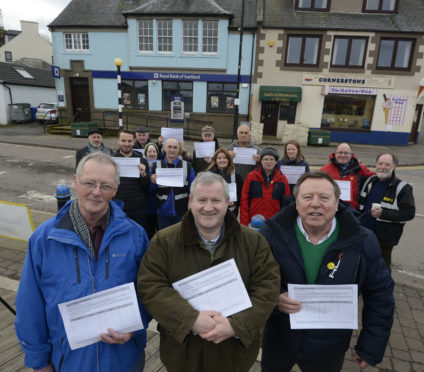 Concern for the future of the Post Office in a Lochaber fishing village has been raised by the area MP, after the current provider called time on its tenure.
Mallaig Post Office, currently located in the Spar shop, is due to close in January 2020 because the current contractor, CJ Lang, is moving out of the area.
It will signal an end to Post Office services in the village, unless a new premises can be found to run the contract.
A spokesman for the Post Office confirmed the closure, and said it is actively looking for a new provider, and wants any interested business in the area to get in touch.
However, Lochaber MP, Ian Blackford has written to Post Office Ltd saying  it has the responsibility of making sure something is in place.
Mr Blackford said: "The way local residents in Mallaig have been treated has been shocking.
"There has, for quite some time, been an abdication of duty to the community and we have now got to the point that people are genuinely worried about the future of banking services in the area.
"The Post Office now have an obligation to find suitable alternative arrangements, well before a loss of service that will come next January.
"There can be no ifs, buts and maybes about this – it is the Post Office's duty and one that I will do all I can to ensure that they see through.
"I have written to the Post Office seeking assurances that these measures will be put in place and I will keep local representatives up to date with my efforts."
A Post Office spokesman said: "We can confirm that CJ Lang has given us notice they are leaving the Mallaig premises early next year. "We understand and appreciate how much communities rely on our services.
"We'd like to reassure our customers that we are absolutely committed to maintaining a Post Office service in the area and we are currently assessing options to ensure these vital services are sustained – from everyday banking to a wide range of postal services – for the local community.
"We would encourage any retailer or small business owner interested in running the Post Office and incorporating it into their business to get in contact."