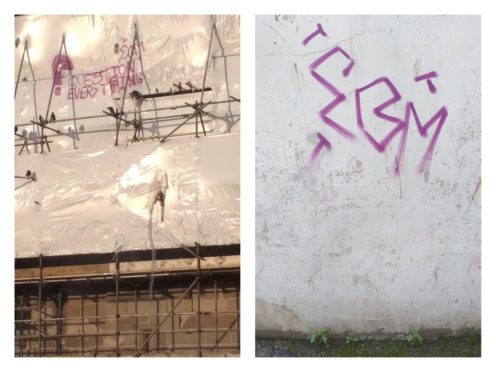 Two men aged 20 and 19 have been charged in connection with the vandalisms to the courthouse tower at Nairn and in the town's harbour area.
Both men have been issued with recorded police warnings.
Constable Kirsty MacDonald said: "Police Scotland is committed to robustly dealing with anti-social behaviour as this continues to be a key priority identified by the local communities in Nairn.
"Officers continue to work with partner agencies to ensure Nairn remains a desirable place to stay and visit.
"We urge people not to tolerate vandalism or anti-social behaviour but to report them by calling 101 as promptly as possible. You can also contact your housing provider where appropriate or call Crimestoppers anonymously on 0800 555 111."