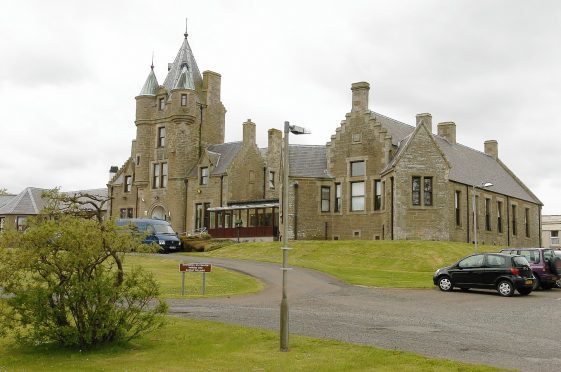 A third site has emerged as a contender for the new primary health and social care base in Wick.
NHS Highland has been given the go-ahead by Scottish health secretary Jeane Freeman to advance plans for its proposed £30 million revamp of services in Caithness.
While Dunbar Hospital is the designated site in Thurso, the health board had consulted on two sites in Wick – the Town and County Hospital and the Pulteney House care home.
But it yesterday confirmed it is now looking at a third location – a brownfield site on the northern outskirts of the town.
The principle of clustering services in the two centres has been generally well received – but public feedback was divided on where it should go in Wick.
The newly-tabled third option would involve the development of open ground near Wick John O'Groats Airport.
Like its Thurso counterpart, it would base inpatient, respite and palliative care beds as well as serving as a "halfway house" for patients recovering from major operations and providing sheltered housing and a care home.
The third option was yesterday backed by Caithness Health Action Team vice-chairman Ron Gunn.
He said: "One of our members came forward with the site, which is owned by Highland Council. NHS Highland has gone to look at it and says that it has potential.
"My gut feeling is that it will be the one that is chosen. It would be a completely new build rather than renovating an existing building, which would be the case for the two other options."
Mr Gunn accepted that would put a question mark over the future of the Town & County and Pulteney House.
He said Chat would continue to press for retention of the Town & County, which has been repeatedly subject to closure fears.
Mr Gunn said: "It's a great facility and we'd absolutely hate to see it bulldozed.
"With its beds and its marvellous gardens, it needs to be kept as some form of health facility. We believe it would be an ideal place for mental health patients."
He added that he would be happy if the service provided by Pulteney House was transferred to the new base.
Eric Green, NHS Highland's head of estates, said: "The site costings are nearly complete and we expect to communicate the site options in Wick after the current holiday period.
"These costs are in line with where we thought they would be."