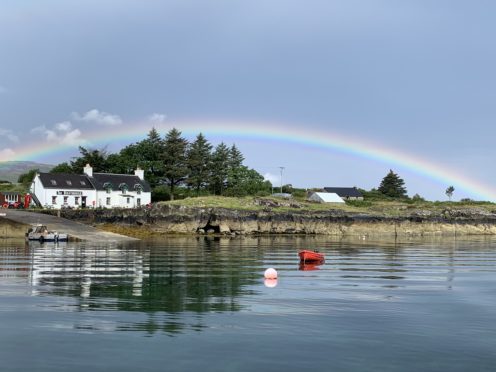 A plan to open up the a historic mansion – where once the rich landowners of a small group of islands stayed – is taking shape.
After a community buyout of Ulva last year, islanders are developing plans to draw more visitors, holidaymakers and residents to the island off the west coast of Mull.
One of its plans is to open up a mansion house, Ulva House, that was once home to the gentry that owned the island.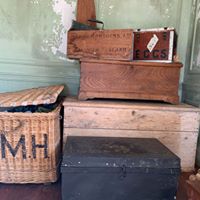 The building was designed in the 1950s, replacing an earlier building on the same site, with the same name. It was designed by architect Leslie Grahame-Thomson.
A spokeswoman for North West Mull Community Woodland said: "Applications have been submitted for funding to develop split use of the big house.
"This would mean approximately 50% of the house being refurbished as a high quality, large self- catering unit for year round operation, and the other half being used to form an interpretation and educational centre.
"In the long run the self-catering property should finance the running costs of the whole house.
"We have also applied to Historic Environment Scotland for funding for the work to the listed areas of the house.
"More than £3,000 was raised in the sale of sundry items from the "big house" in the spring.
"It is possible that there will be more sales as renovations and repairs move forward."
The group, who are currently recruiting families to come to the island, continued: "Drawings, needed to commence the renovations of the existing houses required for new families, have been completed and locations for possible new houses are being examined.
"We're working with Highland Small Communities Housing Trust to submit an application to Rural and Islands Housing part of the  Scottish Government.
"If the application is successful, it will make the renovation of the six existing houses financially viable as well as allowing the development of infrastructure to enable additional house plots to be provided for sale and self-build, and for build as affordable rental."
The group also announced that a development worker has been appointed. The spokeswoman said: "Wendy Reid will be joining us in mid-August as development manager.
"Wendy has worked at the Development Trusts Association Scotland for almost 16 years, supporting community-led initiatives across the country.
"She will be relocating to Ulva from her home in the Scottish Borders. "