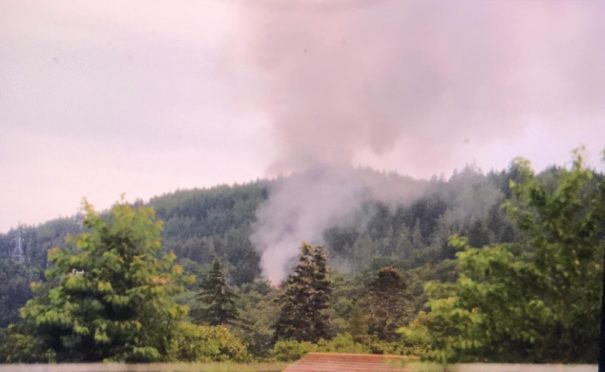 Police in the Highlands are appealing for witnesses following a major fire at Boleskine House.
The remainder of the interior of the house has now been destroyed, it has been announced this morning.
The owners of the historic house said last night they believe the blaze there was started deliberately.
And this morning Detective Inspector Eddie Ross confirmed that police are investigating.
He said: "We are working with the Scottish Fire and Rescue Service to establish the full circumstances.
"Our inquiries are at an early stage, although our initial assessment is that this fire was started deliberately.
"We would encourage anybody may have seen any activity around Boleskine House or nearby to come forward as soon as they can.
"It should go without saying that deliberately setting fires is incredibly dangerous as you have limited control over how they may develop.
"Anyone with information about this fire can contact Police Scotland on 101, quoting incident 3619 of July 31, or call Crimestoppers anonymously on 0800 555 111."
Fires were reported at two buildings on the site, including the derelict main house and at an external outbuilding.
Fire crews returned to the property this morning for inspection but they left the scene around 7am.
A fire service spokeswoman said: "There were crews back out at the scene this morning for inspection but there is no potential of it re-igniting so they are just about to leave the scene."
A statement on the Boleskine House Foundation Facebook page said: "It is with great sadness that we report that the remainder of the building's interior has now been destroyed, and along with it important historical clues to the features of this important piece of Scottish heritage.
"We would like to thank the firefighters who put their lives at risk to save what is left of the building."
The derelict manor on the south-east side of Loch Ness is notable for having been the home of author and occultist Aleister Crowley, and Led Zeppelin guitarist and producer Jimmy Page.
Two fire appliances from Inverness were dispatched to the scene on the B852 Inverness to Foyers road shortly after 3.45pm yesterday.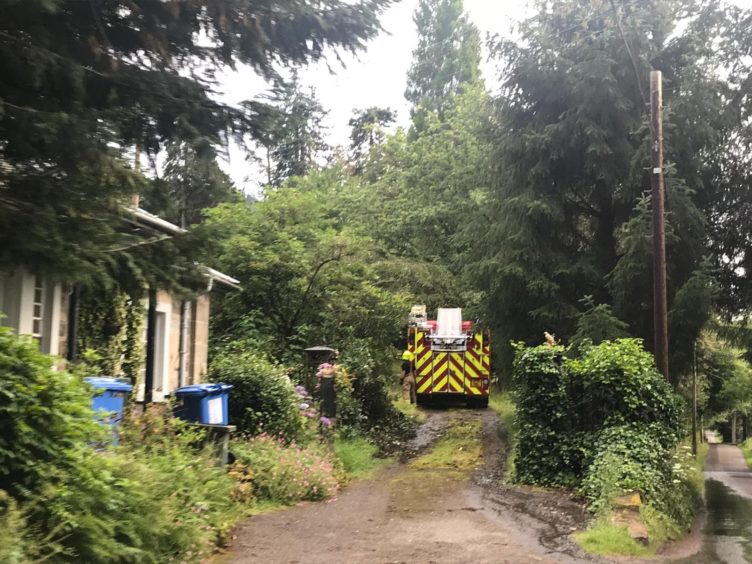 The crews used two pieces of breathing apparatus and one hose reel jet to extinguish the blaze, as well as one main jet for external use on the property.
Last night a firefighter at the scene said: "We have extinguished the fire and are simply dampening down now, and will have a presence here for a while. One appliance is still on the scene."
Boleskine House suffered significant fire damage in December 2015, with the owners forced to move out as a result.
The ruins were put on the market in April 2019 and sold to a European buyer.
The Boleskine Foundation was launched to drive the restoration of the property with parts of the historic estate, which was built in the 1760s, to be opened up to the public.
A spokesman from The Boleskine House Foundation said on social media: "We have received a report and have verified that the remainder of Boleskine House is on fire, as a criminal act of vandalism."