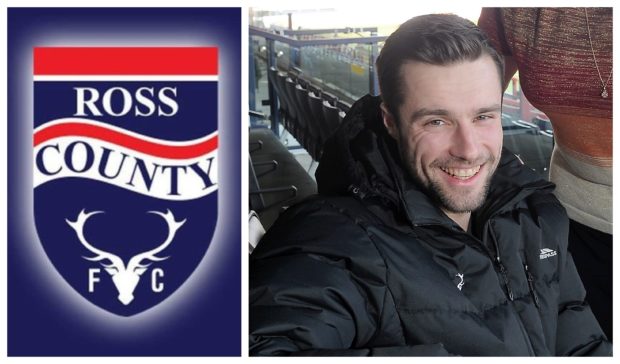 Ross County will help fill "voids in physical education" at 20 Highland schools and "bridge the gap in cutbacks".
The Dingwall-based club have teamed up with Highland Council and seven local businesses to provide support to schools.
The local authority says the partnership is aimed to "further enhance the curriculum rather than to replace it".
Highland Council's percentage of meeting PE targets nationally in 2018 is below the Scottish average for both primaries and secondaries, and in the bottom 10 for the country at 93.1%.
Ross County FC said businesses were pledging sponsorship to enable coaches to give time and for equipment to be provided and left with the schools.
The club's community manager Gordon Duff said: "With cuts to PE it means there is little provision and therefore it takes something like this happening to help bridge the gap.
"It's something that we have addressed internally and feel we can support the schools to the best levels we can.
"We will be covering a range of sports in the curriculum and aim to help kids become healthier and more active through this.
"We would encourage as many local businesses as possible to support us financially to deliver to these schools and help local kids here in the Highlands."
Their statement added: "Ross County's community department are working with Highland schools to fill educational voids left in physical education.
"With cutbacks in the provision of PE, the Staggies are teaming up with local businesses to provide one academic years' worth of PE for schools who have had their physical education cut."
But the partnership has raised some political eyebrows.
Highlands and Islands regional MSP, and Labour's shadow health minister, David Stewart said: "I think it's wonderful that Ross County's community department are stepping in to fill the void left in PE due to council cutbacks. However, they shouldn't have to.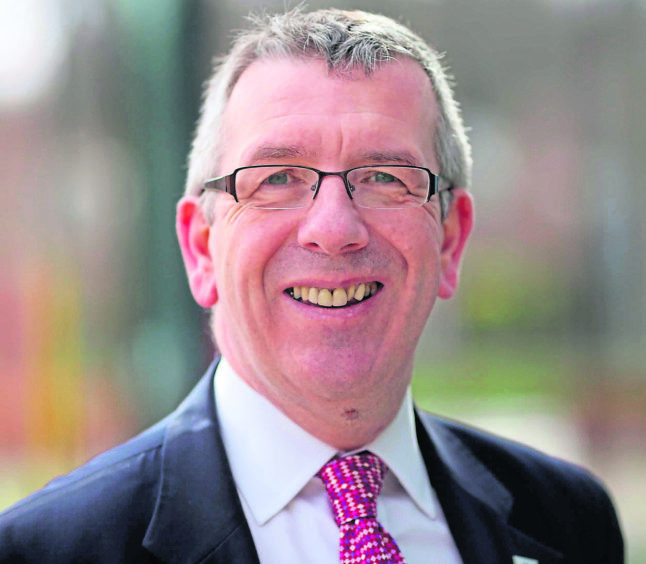 "It's vitally important that we protect physical education in order to ensure young people develop healthy habits and active lives.
"The Scottish Government should be making more resources available to local authorities rather than forcing them to cut back on provisions."
North MSP Kate Forbes said: "Ross County has an incredible family ethos and commitment to the public.
"I am sure the kids will benefit enormously from this support, but I am concerned to hear that PE provision is so patchy in Highland schools. I will be making separate inquiries about PE support in some of these schools."
The latest Scottish Government statistics show Highland Council schools have performed below the national average in meeting PE targets.
Primary schools were 98.8% last year, compared to 100% in the previous two years and the Scottish average of 99.4%, while secondaries were 93.1% in 2018, compared to 96.6% the previous year and a national average of 93.9%.
Could your child be the next to lead out our team at a home Premiership match?
If you want that to happen follow this link
➡️ https://t.co/N7J44B8e6i pic.twitter.com/21vkaWHe2n

— Ross County FC (@RossCounty) August 13, 2019
A council spokeswoman said: "Schools regularly work with a range of partners to enhance the curriculum for our young people.
"Schools which have taken up Ross County's offer will have taken it up on this basis i.e. that it was to enhance their curriculum.
"Scottish Government monitor pupil access to physical education with all pupils entitled to two hours per week and Highland Council data in this area is strong. This type of partnership is to further enhance the curriculum rather than to replace it."
A Scottish Government spokesman said: "Local authorities are responsible for ensuring all children and young people have access to the full curriculum, including physical education, and councils should consider the benefits that exercise can have on wellbeing and on attainment.
"Across Scotland, 99% of primary and secondary schools are now providing at least two hours or two periods of PE a week supporting young people to develop lifelong participation in sport and physical activity from the earliest age.
"We have continued to ensure that our partners in local government receive a fair funding settlement, despite further cuts to the Scottish Budget from the UK Government."