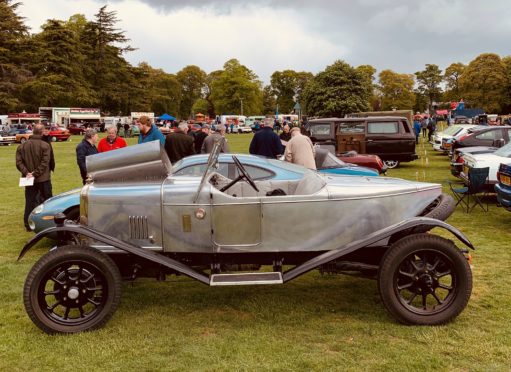 Some of the finest examples of classic cars in the north will be on show once again this weekend at the annual Fortrose and Rosemarkie Classic Rally.
The event at Fortrose Academy's sports field has come a long way since the first gathering 16 years ago when only 20 cars and two motorbikes were on display, arranged at short notice by John Mackenzie and Chris Silver, of the Highland Classic Motor Club.
It's so popular now that the committee of local enthusiasts pull together around 150 vehicles each year.
One of the highlights this year will be an extremely rare 1928 Galloway which lives in Forres.
Galloway was a Scottish car maker founded in 1920 as a subsidiary company to Arrol-Johnston and made by women in south-west Scotland for the women of the world.
It was developed by pioneering car engineer Dorothée Pullinger and is thought to be the first time a car was manufactured with women specifically in mind at a time when engineering was the domain of men. In 2012, she was inducted into the Scottish Engineering Hall of Fame.
Only 16 Galloways are believed to be in existence in the world and only four are in Europe
This particular car was originally exported to Australia but eventually returned to Scotland only 10 years ago after being looked after by owners around the UK.
Other attractions will be a Rover 16 which belongs to Tim Moore who lives in Portree.
A 1936 Austin 10 Cabriolet owned by Liz Bligh, from Nairn, has been in the same family for most of its life and sees regular use on the roads around Inverness and Nairn.
Others to look out for are an immaculate Triumph TR3A, a 1967 MGB GT and a rare 1971 Jensen Interceptor MK2.
One quirky entrant is a 1972 Land Rover Series 3 Fire Engine and you might even get to sound its horn and flash its blue light.
This year, the entrants will gather at the Auction Mart outside Dingwall before heading off to Fortrose over some of the Black Isle's country roads.
The Rally takes place on August 31 from 1pm in the Fortrose Academy sports field. All welcome.