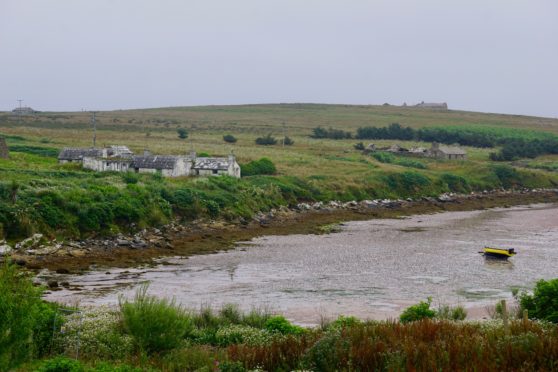 A salmon farmer has been granted approval to build six new eco-friendly homes on the remote island of Eday in Orkney.
Scottish Sea Farms, with local landowners Haydn Jones and Nick Lyde of Willowstream, are to build the homes within the secluded hamlet of Mill Bay, one of the smaller Orkney islands with just 76 habitable properties for a population of 129 people.
Costing £75,000, the development will create four new homes for employees of the nearby salmon farm, helping overcome the lack of available accommodation. The other two homes will be available to rent by islanders or visitors.
Scottish Sea Farms' Phil Boardman, farm manager at Eday, said: "We've been farming on the island for over seven years now and while the conditions for growing salmon are superb, the remote location has made recruitment difficult.
"Unless employees live on one of the nearby islands such as Sanday, they face a two-hour commute by boat from Orkney mainland, then have to stay over on one of the islands until their next weekend off, leaving little time for family, food shopping or looking after home and garden. The result is that we have seen valued employees leave with every crop cycle – they loved the job, just not the logistics that go with it."
Groundworks for the development – which will be known as Millhaefen, Old Norse for sheltered inlet and harking back to Orkney's shared history with Norway – will begin immediately, with a view to the new homes being ready for occupancy in early Spring 2020 in time for the next stock of salmon.