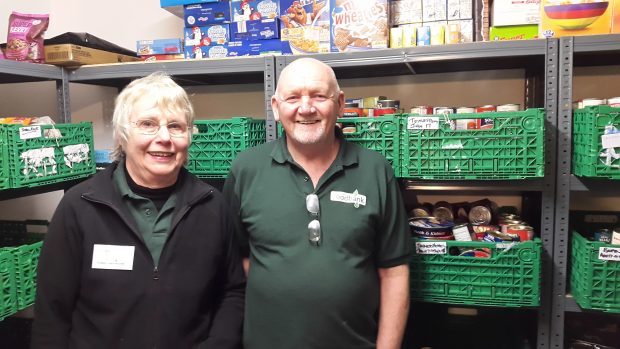 Poverty is on the agenda for a north meeting, after it was discovered that more people than ever are approaching the town's foodbank for help.
In the last year the numbers of people approaching Lochaber Foodbank for help has increased by 18% with it suggesting that more than one person in every seven people  now affected by poverty.
A community meeting, chaired by MSP John Finnie, is now set to present the scale of poverty to townsfolk, and hopes to encourage more people to come along and help out.
Tickets to the free event have now gone online for the event on November 15 at the charity's premises at Unit 4 Aird Crossing, High Street in Fort William .
In a statement, Lochaber Foodbank said the increase in numbers were due to low income wages. seasonal work, Universal Credit delays and sanctions on people receiving benefits.
In a plea for help, the spokeswoman added: "Lochaber Foodbank needs support. In the last five years we have fed more than 4,822 people with 57,864 meals.
"Lochaber Foodbank is part of The Trussell Trust's network of foodbanks. We receive support and advice from them, but not funding.
"We are responsible from our own fundraising and food donation supply.
"With the steady rise in our figures since we opened in 2013, we need more help from the community."
Making a plea for help, she continued: "With figures in our community rising every day it is important to keep our foodbank going to meet the demand."