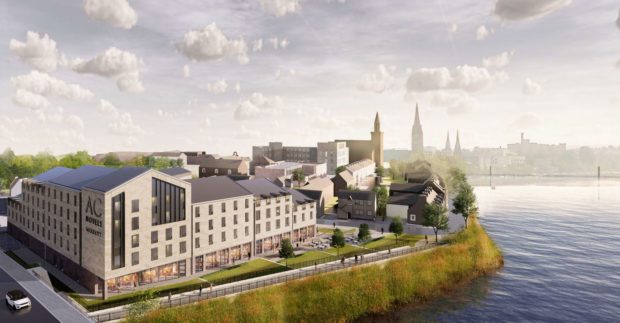 Revised plans for a controversial 170-bed hotel on the banks of the River Ness have been lodged to the Highland Council in an effort to reduce the "visual impact" on the city's landscape.
Dutch firm Vastint Hospitality are aiming to build their four-star Moxy Hotel at the former Glebe Street swimming pool site which has lain vacant for almost two decades.
Following a year-long review, developers have reduced the height of the hotel by one floor – but added a separate three floor accommodation block in the grounds.
The main hotel will have about 151 rooms, with the remaining 24 bedrooms situated in the separate Glebe Street block.
---
Local and Proud: Follow our new Facebook page dedicated to the Highlands and Islands
---
The extra building reduces parking on the site to just 41 spaces, half that proposed in the previous application.
Inverness Chamber of Commerce Chief Executive Stuart Nicol said the "significant transformation" of the development has helped to capture what the city needs.
He said: "I know what the plans are but I understand there is a much better visual impact with a stepped kind of arrangement on the building; it's not just a massive concrete block.
"This is a very significant transformation in the look of the building which is really important because that is a key site in the city centre, right beside the river and I think these revised plans have captured what we need so I very strongly welcome it."
He added: "This is a solution to what's been a long standing issue at the side of the river on that's side so it's great to see that site finally developed. It will also bring additional jobs in terms of the construction and the ongoing operation of the hotel."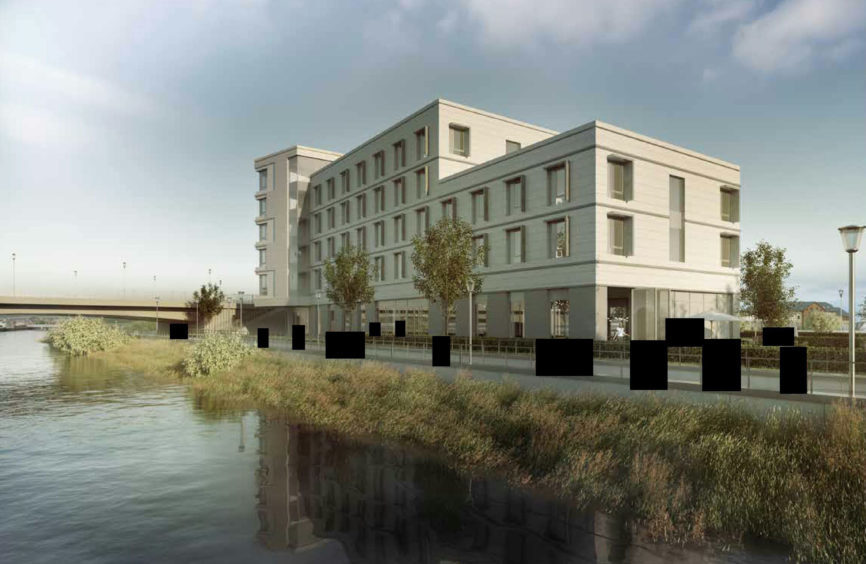 Plans for the hotel were first lodged in March last year prompting the development of a 170 bed six-storey hotel with 81 car parking spaces.
Highland councillors threw out the plans describing their initial design as "absolutely bogging" and "hideous", whilst criticizing the lack of proposed car parking spaces on the site.
Following an appeal against the decision by Scottish Government reporter R. W. Maslin, the decision was upheld outlining the hotel would be "detrimental" to the aspects of the city centre townscape.
Councillor Bet McAllister said: "I just wish they would so something because that's lain vacant for goodness knows how many years so we a really, really need to sort it out. Hopefully we will get it through and we will get something there because it's just an absolute eyesore. It really is.
"I would like to see a hotel there. People are complaining there are too many hotels being built but actually there are so many people coming to the city now it's fantastic. It's creating work giving people jobs and its filling in all our gaps so yes I don't have a problem with it."