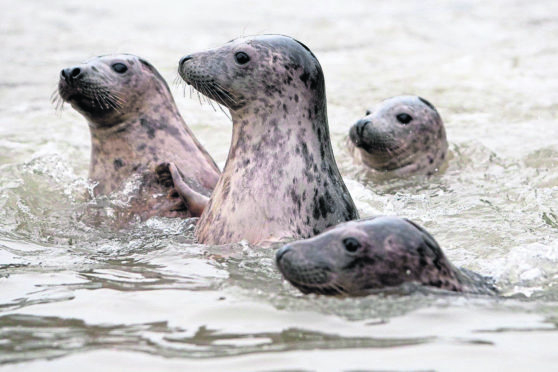 It was once a must-see attraction for visitors to Oban.
But now the wheels are being put in motion to turn the former Scottish Sea Life Sanctuary at Barcaldine into an industrial site where fish farm equipment will be made.
The visitor attraction was shut down in October 2018, almost 40 years after it first opened, with the operator blaming a decline in visitor numbers.
It used to look after rescued seals and otters alongside providing a display of fish and other sea life.
The new owners of the site are proposing to put it to industrial use.
Argyll and Bute Council's planning committee will study a paper on Wednesday in which Inverness-based firm Gael Force Fusion sets out its plans.
The information at this stage is for members of the planning committee to note and consider what feedback they would like to provide.
Gael Force has submitted a proposal of application notice for a change of use and redevelopment. It wants to create new industrial, office and ancillary buildings, outside working and storage areas, car and lorry parking, related infrastructure and landscaping.
A community consultation period will run until October 17 before a formal planning application can be submitted.
A description of the site states that it is heavily wooded and occupied by red squirrel. It is adjacent to a national cycle route and accessed by the A85 Oban to Perth road.
The report before the committee states that the preferred use for the ground in the current local development plan is for tourism related development.
Planner David Moore writes: "The proposed uses do not therefore accord with this current allocation.
"Officers are aware that the range of suitable uses for the site are being considered in respect of the review of Local Development Plan Two. Unfortunately this is not publicly available at time of reporting this Proposal of Application Notice. However any changes set out in the emerging Local Development Plan will be material to the consideration of any future application, depending upon what stage of the consultation and adoption process the plan has reached.
"Any retention and creation of local jobs will be a material planning consideration in favour of the planning application."