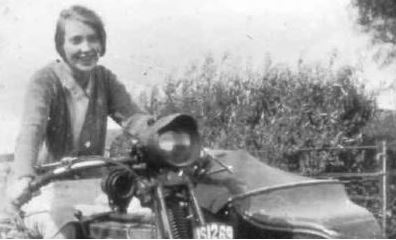 A Western Isles filmmaker is celebrating international success after creating an emotive documentary about Donald Trump's mother.
Mary Anne MacLeod was born in 1912 in the Lewis village of Tong.
At aged just 18, the ambitious young woman emigrated to New York in the hope of finding work as a domestic servant.
Six years later, she married Frederick Trump – known as one of the Big Apple's most eligible bachelors at the time – and the couple went on to have five children. One of them is now the 45th President of the United States.
During the feature length documentary Mathair a' Chinn Suidhe – Trump's Mother, journalist Torcuil Crichton presents the remarkable tale of one woman's unlikely rise out of the poverty and her lifelong friendship with teenage pen-pal Agnes Stiven.
Criss-crossing the Atlantic for almost two years, Director Calum Mackay, 54, of Mast-ard Studios Ltd relays the blossoming friendship between the two young girls, recounting their meetings as they each prepared to travel abroad and marry; Mary to America and Agnes to pre-war 1930s Germany.
Mr Mackay believes it's their remarkable message off "lifelong friendship" which will resonate with viewers most.
He said: "It's that life cycle, I think that is the feel good factor, is the fact these two friends – one of them obviously who unknown to her at the time was to be mother of the future president herself and her Scottish friend Agnes – and when they found each other 60 years later, it's a remarkable story and I think that is the key to it. It's a very emotive message of a long life friendship."
The film is scheduled to be debut on BBC Alba on Tuesday before being distributed across the globe for viewing in countries such as Ireland, Canada and the United States.
Looking back on the process, Mr Mackay acknowledged that getting people to share their thoughts was the biggest challenge of all.
He added: "We had challenges on both sides of the Atlantic. We had challenges in Lewis and challenges in America with people connected to the island who may or may not have been willing to offer a view on what type of woman, person or character Mary Anne Macleod was.
"They feel sensitive about it because no one is quite sure if what they say or what is being offered to you might be used in the context of whether you like Trump or not."