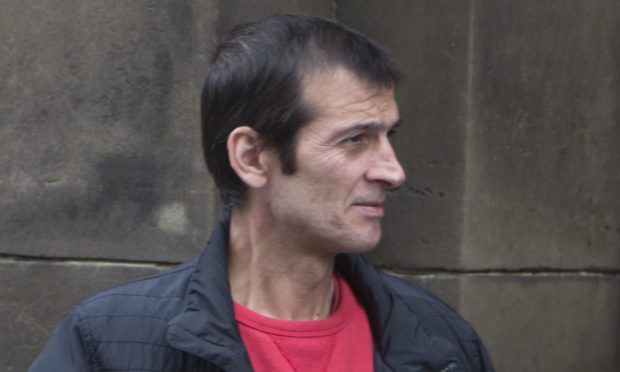 A Spanish fishing skipper was yesterday found guilty of carrying out a knife attack on a member of his crew.
A jury convicted Adolfo Pego-Brion of stabbing first mate Marcial Antonio Torres to his severe injury and the danger of his life.
Wick Sheriff Court had heard the pair had fallen out during a drinking session after their boat Brisca tied up in Scrabster harbour on August 20 last year.
Mr Torres, 47, got very drunk and abusive towards his skipper in Popeye's Bar towards his skipper and was told he was being taken off the crew.
Then during a confrontation in the wheelhouse of the 89ft longliner just before midnight, when Pego-Brion produced a knife.
Mr Torres was found to have injuries, including a stab wound to the right side of his back which caused a suspected punctured lung.
He spent three days in hospital and has not been able to return to work while undergoing psychiatric treatment.
The 46-year-old skipper was found to have two superficial puncture wounds to his right arm and left wrist, bruising to his right arm and a cut to his jaw.
Pego-Brion denied the assault and claimed he had acted in self-defence.
At the end of the three-day trial, the jury of 10 women and five men returned a majority guilty verdict.
Sentence was deferred until October 10 for reports.