Police to stop drivers in the Highlands close to where missing Jacqueline Ullmer, 60, was last seen
By
Stuart Findlay
September 13, 2019, 1:03 pm
Drivers in the Highlands will be stopped and spoken to overnight as part efforts to trace a missing woman.
Jacqueline Ullmer was last seen around 1.30am on August 31 at her home on Station Road in Carrbridge.
Extensive searches have been carried out since the 60-year-old was reported missing, including detailed searches of the River Dulnain by the Police Scotland dive and marine unit.
The surrounding land has also been searched by specialist officers and mountain rescue teams, all so far without success.
Overnight activity in Carrbridge during search for Jacqueline Ullmer
Jacqueline's home address is close to the A9 road bridge over the River Dulnain and officers will be stopping passing traffic between 1am and 3pm on tomorrow – around the time she was last seen two weeks ago.
Inspector Vince Tough said: "We will be speaking to drivers on the A9 in case there is anyone who regularly uses the route around that time who may have noticed something relating to Jacqueline's disappearance, even if they didn't think much of it at the time.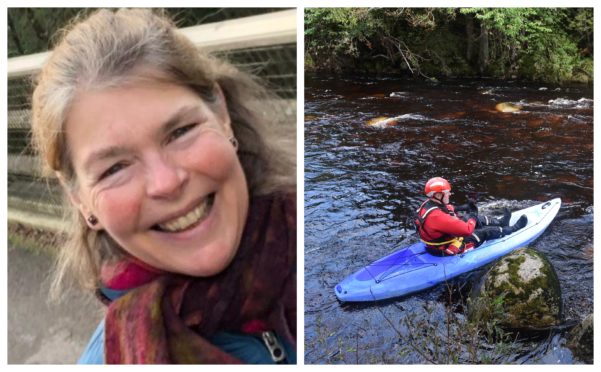 "As part of this I would ask anyone who was travelling on the A9 or was in the Carrbridge area to review any dashcam footage that they may have taken.
"We are very grateful for the ongoing support from the local community, who we know share our concerns for Jacqueline's welfare.
"I would continue to ask local people in Carrbridge to be vigilant and report anything that may be of note as soon as they possibly can."
Jacqueline is described as being 5ft 6ins  and of slim build, with brown medium-length hair.
It is not known exactly how she was clothed but she is believed to be wearing a blue jumper and blue jeans.
Anyone who has any information can the police on 101.