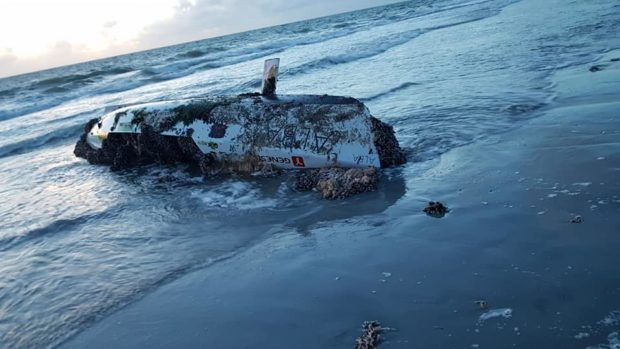 A rowing boat abandoned 700 miles off the coast of America by a Scottish adventurer has washed up, more than a year later, less than 400 yards from his late grandmother's home.
Broadcaster Niall Iain Macdonald was making his third attempt in four years to single handedly cross the north Atlantic from New York to Stornoway in June last year when he got into trouble in high seas and had to abandon his specially-adapted boat, when he was rescued.
The boat washed up on a beach at Askernish in South Uist on Thursday, and was found by some islanders.
Angus Steele, who eventually went down with a tractor and brought the boat ashore, said: "It must have been a very expensive boat, and it is very strange indeed that it made its way back to Askernish where Niall Iain's family were from.
"I went down yesterday after school with my daughters and we found the boat. After taking a good look at it I realised it must have been local – as it had a Stornoway Plastics logo on it.
"After a wee bit of investigation we realised whose boat it was.
"It was covered in barnacles – so we started to remove them and I went down with my tractor this morning and moved the boat up onto the shore so she won't go back into the sea."
Mr Macdonald said he was pleased to have his old friend home.