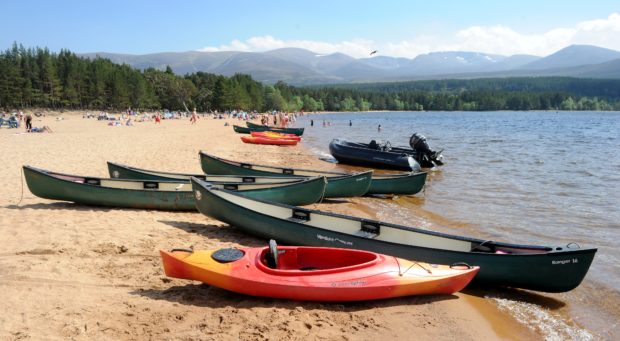 An ambitious £250,000, three-year plan to boost adventure tourism in the north – believed to be the first of its kind in Scotland – has been revealed.
Highlands and Islands Enterprise aims to tap into the region's "natural competitive advantage" and help up to 50 firms work together and understand new consumer markets in the growing sector.
The Scottish Government agency has approved a £251,575 investment in the design and delivery of an adventure tourism business support programme, which they claim to be the first of its kind.
They are now seeking a contractor for the project.
Seb Shingler, development manager for tourism in HIE's Northern Innovation Hub (NIH) team, said: "The Highland Council area has more adventure tourism related businesses than any other Scottish local authority area.
"The sector also has significant potential for further growth, with most firms expecting more activity in the medium and longer term.
"It is therefore logical that tourism, particularly adventure tourism, is one of the key sectors covered by the Northern Innovation Hub."
He added: "We are looking to engage a contractor to help develop the programme.
"It will include industry research and market intelligence, case studies and examples. It will help develop methods of attracting new customers, particularly from international markets, and to overcome the barriers specific to the sector."
The project will act as a pilot and following a thorough review the model could be rolled out across Scotland.
The adventure tourism programme will provide intensive engagement, support and interventions for up to 50 businesses and providers in the sector across the Highland Council area.
HIE said the outcomes will include new and stronger working relationships between businesses and the wider sector.
There will be support for innovation, entrepreneurship and ambition, as well as capacity and capabilities within individual businesses.
Highland economist Tony Mackay said: "I think this is a worthwhile project and, at this cost over three years, is not a lot of money.
"Many of the adventure tourism businesses in the Highlands are small, so I think most would welcome some specialist advice on how to expand."
A spokeswoman for the Inverness Chamber of Commerce said: "Adventure tourism is a rapidly growing sector and the Highlands have a world-class product.
"HIE's investment in this programme demonstrates increasing recognition of the importance of the outdoors to the Highland economy and the role the sector plays in supporting sustainable economic growth."