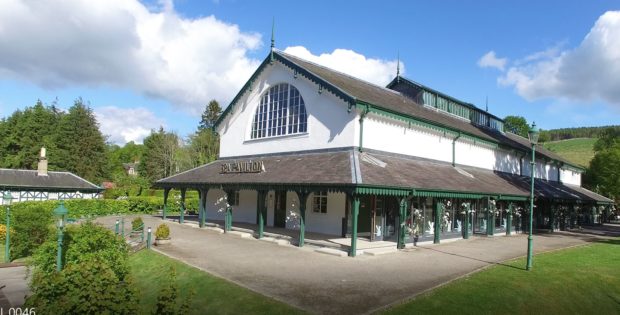 A restored Victorian spa in the Highlands is to pass into community hands after winning funding of almost half a million pounds.
Strathpeffer Spa Pavilion, in Ross-shire, was built in the 1880s following the discovery of sulphurous springs in the community during the 19th century.
The venue has hosted events as diverse as a rally by suffragette Emmeline Pankhurst and performances by bands such as the Bay City Rollers and the Kaiser Chiefs.
It also famously sold out when a local band played there while the emerging Beatles performed to a near-empty Dingwall Town Hall.
Iconic Strathpeffer Pavilion put up for rent as Highland Council hopes to create a new tourist attraction
The Pavilion Community Trust has been awarded £484,550 towards a buy-out – one of 10 projects in Scotland granted more than £2m by the Scottish Land Fund.
It will enable the venue to continue to play an important role at the heart of the village, near Dingwall.
Chairman Fraser Mackenzie said: "This is a remarkable day for the pavilion.
"I'm sure the good news will not only be celebrated by the community of Strathpeffer but throughout the Highlands and Islands region that the pavilion has served for many years.
"The support from the Scottish Land Fund will ensure that these local assets are brought back into single ownership, to be owned and run by the local community in a co-ordinated and sustainable way that maximises benefit to the people that live, work and visit Strathpeffer and the surrounding rural communities."
The pavilion, built at a cost of £2,769 and opened by the Duchess of Sutherland in 1881, went on to host performances and lectures delivered by Irish dramatist and political thinker George Bernard Shaw, Antarctic explorer Ernest Shackleton and Pankhurst, one of the leading figures in the campaign for votes for women.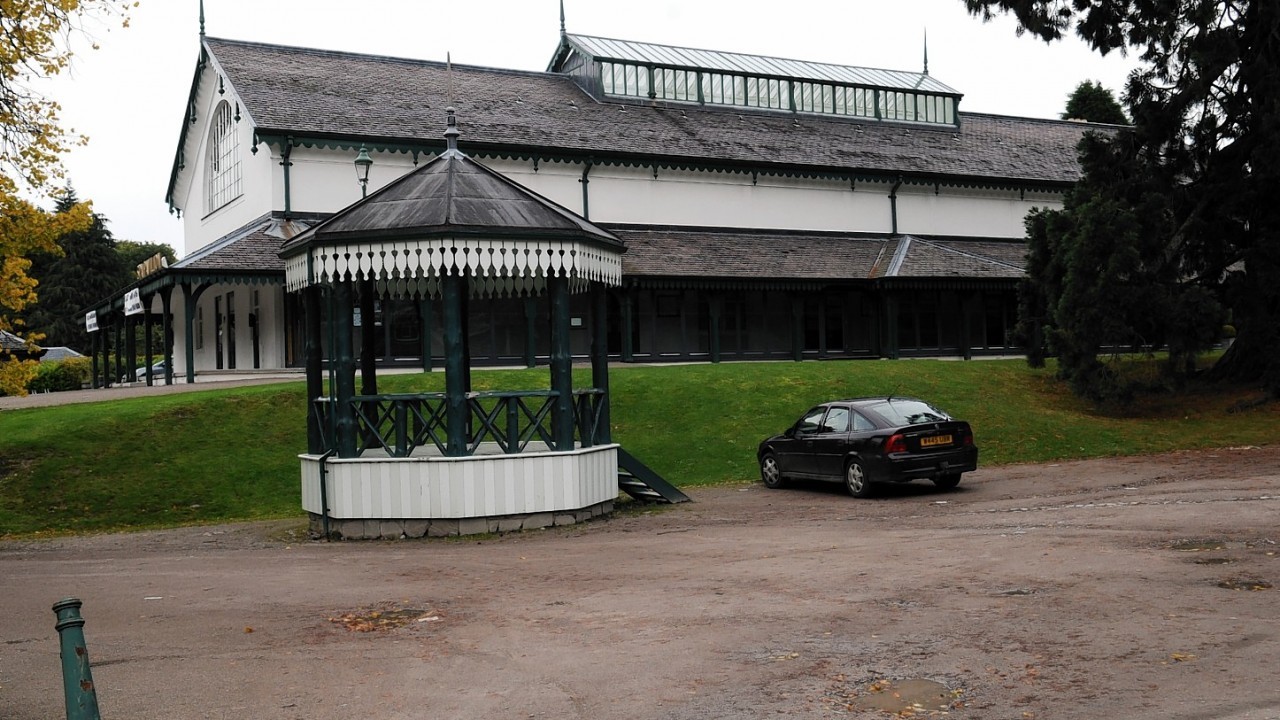 During World War I the pavilion was used as a hospital for US Navy sailors.
However, use of the property dropped by 1978 and it lay almost unused for 25 years before a fund-raising effort led to its restoration.
The property is owned by the Scottish Historic Buildings Trust and is currently run by High Life Highland (HLH).
Other projects to benefit from funding are South West and Development on Mull, granted £450,487 to purchase a piece of land at Bendoran to develop a water sports centre, a boat maintenance area and seaweed farm facilities.
Future of Strathpeffer Pavilion secured after new three year lease agreed
Portree and Braes Community Trust was awarded £88,390 to purchase former tennis and squash courts in order to create 80 new car parking spaces and space for eight motorhomes to reduce congestion.
Ardnamurchan Lighthouse Trust was given £224,900 to acquire and redevelop land and buildings to allow it to develop the cafe, shop, exhibition space and holiday lets on the site.
Dornoch Area Community Interest Company was given £405,903 to purchase the local police station and associated land to create a business hub, gym, workshop space for artists and accommodation for seasonal workers.