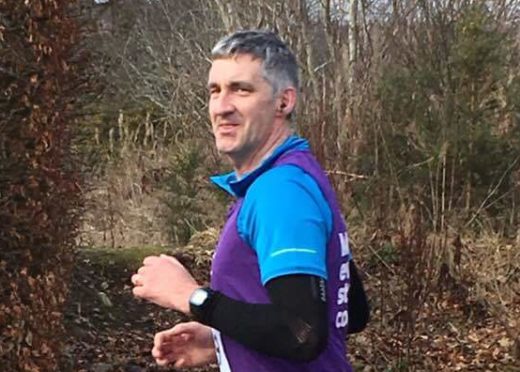 A Wester Ross man who was diagnosed with cancer after a routine screening is encouraging men over 50 to get themselves checked.
Kenny Murray, from Lochcarron, turned 50 a few weeks before Christmas last year. He was sent a bowel cancer screening test and sent away a sample.
He said: "As it was my first test I thought I'd get it out of the way nice and quickly.
"A few weeks later in February I was told that I'd need to arrange a colonoscopy as something had come up on my screening test. To be honest, I didn't think much of it. I'd not had any bowel cancer symptoms and I'm incredibly fit, regularly running marathons and doing endurance events."
Mr Murray was sent for his colonoscopy on April 25 at Raigmore Hospital in Inverness, before doctors hurried him for a CT scan after discovering an anomaly during the check-up.
On May 1, he was told he had bowel cancer and required an operation the following week.
He added: "The surgery went really well. As I was so fit, I was put on an accelerated recovery programme. Although I had a terrible reaction to the anaesthetic that had been used, I was back home just four days later.
"In total it took me six weeks to recover from the operation. Suddenly I'd gone from being someone who ran marathons to finding walking 500 yards a challenge. It was a bitter pill to swallow but you go with it, it's all part of the process.
"After my operation I was told I had stage three bowel cancer and that it had spread to my lymph nodes. I was advised that chemotherapy would be the best option."
Mr Murray conceded that his chemotherapy treatments have been extremely tough but has said that he has found talking about his experience to be a "lifeline".
"Throughout all of this, I have had amazing support around me. My wife and kids have all been incredible during what for them is a very tough time."
The shinty enthusiast and Samaritans volunteer is now urging others to take up the screening, and has offered advice to anyone who may also be going through a diagnosis of bowel cancer.
He said: "My advice to anyone who has just been diagnosed would be to talk to people, open up about how you're feeling and let those around you help you. Remember there will be good days and bad days, but know that even on your worst days you'll often wake up the next morning feeling just a little bit better."
Bowel cancer screening can save lives
Statistics produced by the Bowel Cancer UK charity shows that only one third of those who receive bowel cancer screening tests in the post actually complete it.
The charity have said that "thousands of people are missing out on the best way to detect bowel cancer early when it is easier to treat and there is the greatest chance of survival."
In Scotland, the age for routine testing kicks in at 50, where as in the rest of the UK, the first screening test is offered at 60.
The cancer charity is encouraging men who receive the screening test to return it as soon as possible to increase their chances of survival should cancer be detected, with those under the age of 50 urged to advocate their loved ones to take the test.