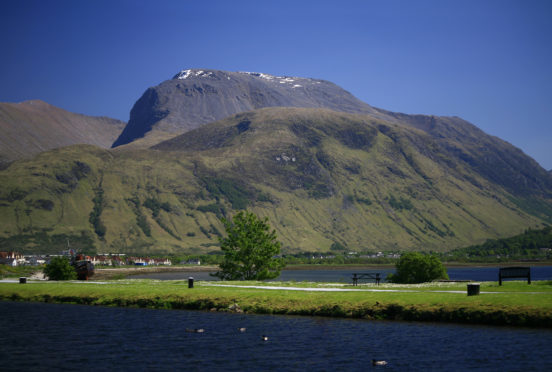 A group of mountaineers have hit out at what they called "hippy" climbers on the top of Ben Nevis who they say were smoking illegal drugs.
The mountaineering group, who were visiting Lochaber from Yorkshire, said they were shocked to see the dope-smoking climbers then descend the hill without any shoes on.
Joanne Kent, from the group, said: "We have been training for months to come up to Scotland and complete this climb earlier in September.
"We were fully prepared for any eventuality including torches, phones and day packs. But there was nothing that could have prepared us for coming across people who were smoking cannabis in the open air at the top of the hill.
"They did not seem to be bothered that anyone else was there. There were about 12 of them, they looked like a group of hippies.
"As we sat and ate our picnic at the top, they set off down the hillside – many of them without their shoes on. We didn't see them on the way down so we assumed that they must have got off the hill safely.
"People need to take the mountain seriously."
Neil Reid, from Mountaineering Scotland, said: "We would strongly advise against doing anything on the mountain that reduces your capacity to think clearly about your visit to the hillside.
"Conditions can change very quickly with weather and conditions. What might seem like a beautiful day can suddenly change and then things can escalate into a very serious situation."