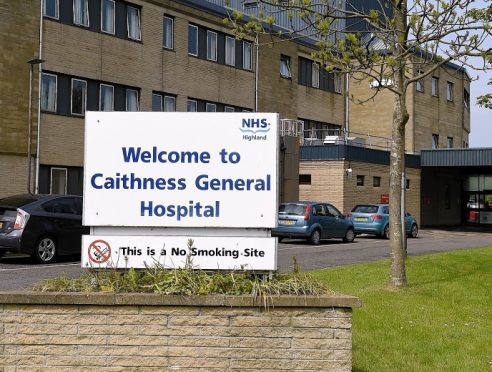 The Caithness Health Action Team (Chat) have hit out at NHS Highland after it emerged yesterday that services at the Ambulatory Care Unit of the Caithness General Hospital are to be reduced amid "significant staffing pressures".
NHS Highland has said the issues relate to the training and development of a new member of staff, as well as a long-term sickness absence.
Bill Fernie, chairman of Chat, has said the decision to reduce renal, chemotherapy and medical infusion services in the Ambulatory Care Unit is treating the people of Caithness like "second class citizens".
The decision by NHS Highland now means that two half-day dialysis sessions on Tuesday and Saturdays will be suspended, with chemotherapy patients losing out on one assessment or session each day.
Care provided by the medical infusion service will also see a reduction, with two fewer chairs during its Thursday and Friday slots.
Mr Fernie added: "The people of Caithness are always at the tail end of the tree and this adds to the general litany of cutting back at Caithness General Hospital."
He added that Chat will be asking for evidence of when and how the posts were advertised, and will also be inquiring why temporary staff cannot be drafted in to allow the retention of the current provision.
NHS Highland's rural general manager Pamela Garbe said the decision had been made to "enable the service to continue to be delivered safely and locally" in liaison with Raigmore Hospital.