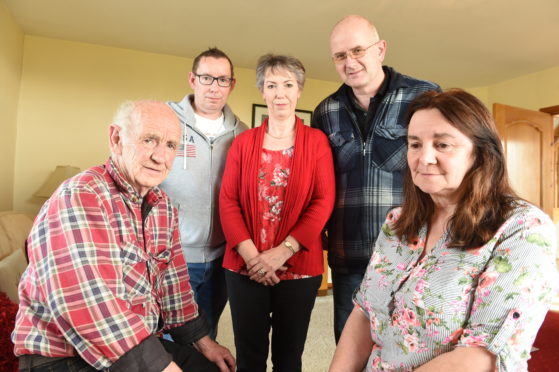 Police are launching a cold case review into a second young man's death in Caithness.
The body of Stefan Sutherland, 25, was found on a beach near his home at Occumster, south of Wick, 11 days after he vanished in 2013.
His family today held crunch talks with senior detectives and were "encouraged" to be told a review of the case will finally be conducted.
Parents Sandy and Sandra had sought an external investigation, but have been assured the new probe will be conducted by officers with "no prior involvement in the case" but have "expertise in reviewing investigations".
The new probe comes just months after Police Scotland instructed outside force Merseyside Police to conduct an external review into the death of Kevin Mcleod, 24, at Wick Harbour 22 years ago.
In that case, police chiefs have already apologised for "failings" in the original investigation, where an instruction by the then Procurator Fiscal to treat it as murder was ignored by officers.
Police Scotland asks external force to review investigation of Highland man Kevin Mcleod's death
Mr and Mrs Sutherland believe the case involving factory worker Stefan bears similarities to that of Kevin and have been calling for a similar review.
Stefan's sister Katrina, who attended the meeting, said: "A new review to be carried out by the specialist crime division with no prior involvement in the case is welcomed. It is progress in finding out the truth.
"The officers felt exhumation of Stefan's body may be a bit premature and said to allow them time to look at existing materials and evidence and see where that takes them."
The family said Stefan's body had suffered serious injuries, which they claim a pathologist's report said were carried out prior to his death, adding that blood was found at a house he visited before he disappeared.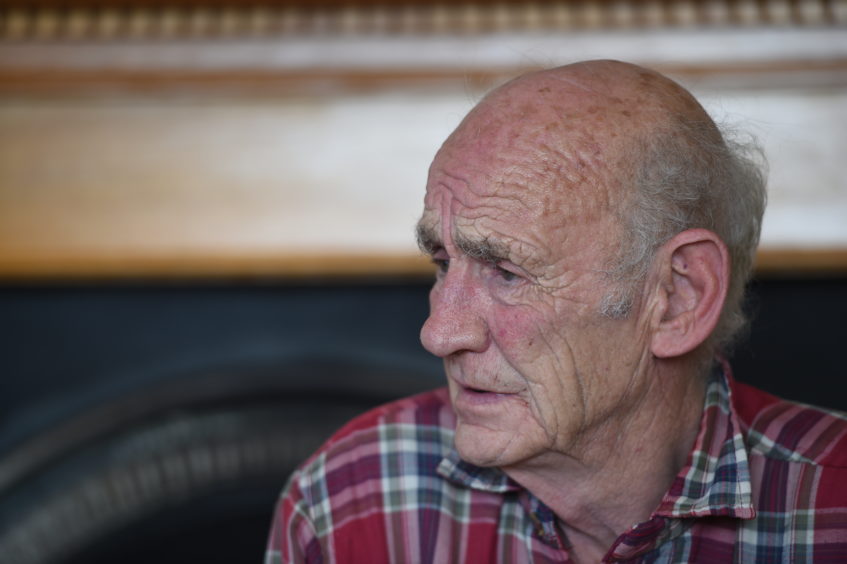 They claimed the police had failed to focus attention on a particular man, and Stefan's dad Sandy said: "The circumstances in the deaths of Stefan and Kevin are so similar, starting with the fact they both suffered serious injuries, seemingly prior to their deaths. We have been told Stefan's death was an accident, then he drowned or it was suicide – which we can't believe.
"We don't believe his death was properly investigated initially by police in Caithness."
After the emotional meeting, Detective Superintendent Graeme Mackie said:  "We have updated the family of Stefan Sutherland that a review of the investigation into his death is being carried out by Police Scotland.
"This is being carried out by officers with no prior involvement in the case who have expertise in reviewing investigations.
"All aspects of the investigation will be looked at. We will update the family again as the review continues.
"I would stress once more that we will act on any new information reported to us in connection with Stefan's death."
Local MP Jamie Stone said: "A further examination of the cause of his death would be appropriate – and I have put this to Police Scotland.
"I have made the point to Police Scotland that public confidence in policing is vitally important."
The timeline
September 6, 2013 – Last reported sighting of Stefan Sutherland in Lybster. Large-scale search mounted
September 17, 2013 – Body found by a member of the public on a nearby beach at Occumster, near his home
September 23, 2013 – Body confirmed as Stefan
January 2014 – Police make further inquiries into "sudden death"
January 2016 – Family go public and say they believe Stefan was murdered
July 2019 – Police agree to meet family after further calls for an external review – following a decision for Kevin Mcleod's case to be probed by Merseyside Police
September 6, 2019 – Family meet police officers on sixth anniversary of Stefan's body being found, but demand more answers and another meeting is arranged
October 1, 2019 – Family meet senior detectives from Police Scotland Major Investigation Team (MIT)