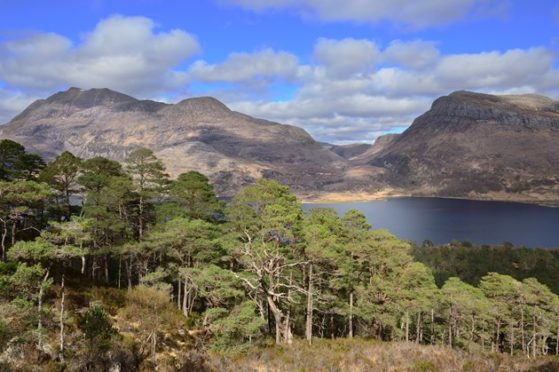 An additional 20,000 trees will be planted in and around Beinn Eighe in Wester Ross to expand native woodlands.
It is believed the scheme will be part of the solution to the current climate emergency and is designed to increase biodiversity and conserve Scottish species by reducing the potential for flooding and effects of heatwaves.
The nature reserve, located near Torridon, is home to a stunning ancient Caledonian pine forest, which was designated as the UK's first National Nature Reserve in 1951.
Since its establishment, some 800,000 trees have been planted at the reserve, with the commitment by Scottish Natural Heritage (SNH) for an additional 20,000 coming at the start of Climate Week.
Out of the existing trees, Scots pine makes up the majority of the coverage, with other broadleaf species such as birch, aspen, holly, rowan and oak making up the others planted at the reserve.
Stuart MacQuarrie, SNH head of Nature Reserves, said: "Beinn Eighe is renowned for its beautiful ancient pinewoods and we have long managed the reserve to expand and enhance this special woodland.
"Planting a further 20,000 native trees will help increase the nature reserve's biodiversity, restore habitats to healthy ecosystems and provide greater resilience against the effects of climate change.
"Nature-based solutions such as woodland expansion are a crucial part of the solution to the global climate emergency, and this is another important step towards ensuring a nature-rich future for Scotland."
The tree planting is designed to supplement wider management work to encourage natural regeneration at Beinn Eighe National Nature Reserve and also at Creag Meagaidh National Nature Reserve in the Highlands, which allows the woodlands to expand by natural ecological processes in the presence of wild deer.
The move to regenerate both Beinn Eighe and Creag Meagaidh comes on the back of the success of Rum National Nature Reserve which marked an incredible one million trees planted back in 1997.
The precious native woodlands in SNH's nature reserves captures more than 30,000 tonnes of greenhouse gases annually – the equivalent of removing around 10,000 vehicles from the roads every year.