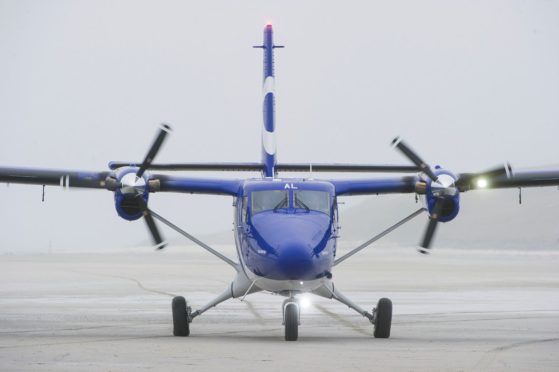 Flights to and from Barra, Tiree and Campbeltown will continue to be operated by Loganair.
The new contract Scottish Government contract, which will run from October 25 and for the next four years, is worth £21million.
The routes from Glasgow will be operated using Hial's Twin Otter DHC6-400 planes.
New measures will see little used services from Barra and Tiree removed from schedules to create a bank of rotations which can be deployed at the discretion of local communities.
A trial on the Barra service, which sees seats reserved for passengers travelling for medical purposes, will also be formalised.
Cabinet Secretary for Transport Michael Matheson said: "We have listened to local communities to find out what we could do better and the improvements we announced earlier this year have been built into this new contract to make sure we are supporting them.
"These flights transport people, goods and services, playing a crucial role for service industries and ensuring that residents have access to specialist healthcare. They also enable visitors to reach the islands easily, boosting local tourism.
"I congratulate Loganair on winning this contract and l look forward to seeing these enhanced services bring benefits to the communities they serve."
Loganair managing director Jonathan Hinkles said: "I'm delighted that Loganair has been selected as the operator to maintain these vital air services, continuing our record of service to the three communities which first began in 1974."