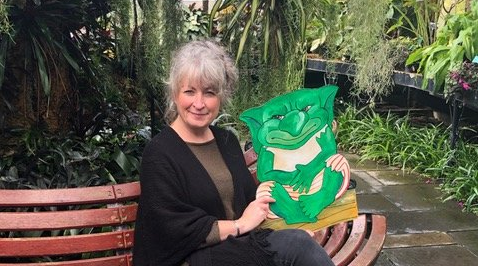 A Highland artist has overcome her battle with illness to make her debut as a local book illustrator.
Self-employed artist and designer Marjory Tait grew up in the hills above Drumnadrochit and has remained hugely proud of her heritage and roots.
Living on her family croft she has spent much of her life surrounded by nature, observing plants and wildlife in their natural habitat.
After almost two decades as head of art and design at her local secondary school she was crippled by Chronic Fatigue Syndrome (CFS/ME) forcing her to retire.
Encouraged to draw as therapy, Ms Tait began to draw before going onto set up her own business Highland Celtic Art.
Speaking of her struggle, she said: "ME is a truly devastating illness, one that is greatly misunderstood, particularly when you don't look ill.
"In the early days after retiring I sometimes worked from my bed. I now run art classes from my studio as well as attending craft fairs and working on commissions, but I walk a fine line every day.
"The illness sits on my shoulder. If I overdo anything, I know about it."
Following months of hard work, she is now using her talents to teach and tell stories to highland youngsters through "creative imagery" by becoming a picture book illustrator for Inverness-based children's publisher, Ablekids Press.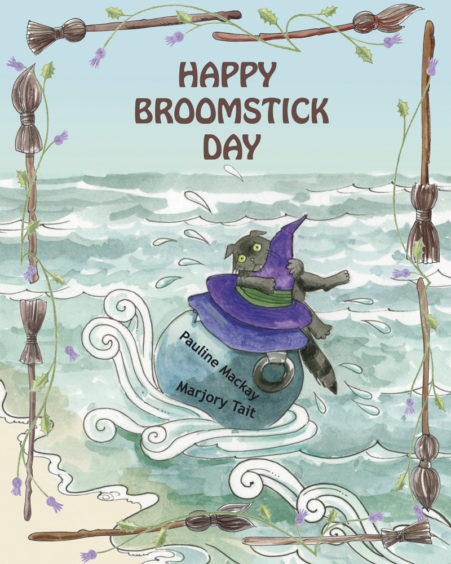 Her latest works can be found in Pauline Mackays children's novel Happy Broomstick Day, which tells the story of an unfortunate young witch who is allergic to broomsticks.
To celebrate the release, a book launch is being held at The Botanic Gardens in Inverness on October 26 from 2pm until 4pm.
Speaking about the project, she explained: "It started with a chance encounter at a craft fair in Eden Court.
"I got talking to Pauline Mackay, children's author and owner of Ablekids Press. A few months later, Pauline got back in touch to ask if I'd be interested in illustrating Happy Broomstick Day, the story of an unfortunate young witch who is allergic to broomsticks.
"I was absolutely thrilled but the process turned out to be a steep learning curve in so many ways."
She added: "As I approach my 50th year, I've finally found something I want to continue to do. I'm no longer able to teach in the traditional sense but through creating imagery to tell a story, its educating children in a different way."
The book can be purchased from Waterstones, Amazon and ordered from traditional book shops from Thursday.