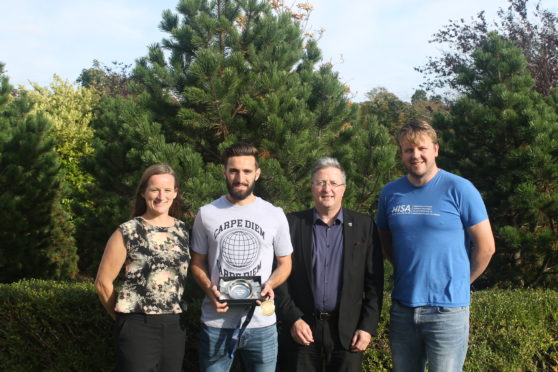 A Highland footballer has been given a prestigious award by the north's higher education establishment.
The University of the Highlands and Islands (UHI) and the Highlands and Islands' Students Association (HISA) has recognised Scottish international Graeme Shinnie with an Honorary Blue award.
Introduced in 2017, the Sporting Blues Awards acknowledge the sporting excellence of the university's students and alumni.
Mr Shinnie, 28, completed a part-time National Certificate in Sports and Fitness at Inverness College UHI in 2009 while he was playing for Inverness Caledonian Thistle's under-20 team.
Having previously played for Caley Thistle, Forres Mechanics and Aberdeen, Mr Shinnie made his first international appearance for Scotland in May 2018 and now plays for Derby County.
The Sporting Blues awards scheme is a joint initiative between the university and HISA.
The Honorary Blues are awarded to athletes connected with the university who have made outstanding contributions to Scottish, British or world sport.
When asked about the benefits sports can have on students, Mr Shinnie said: "Sports can definitely encourage students in learning different disciplines, it can help with a lot of things, including mental health – sports can provide you with a space to meet people and speak out about certain issues that people might not have felt comfortable doing otherwise."