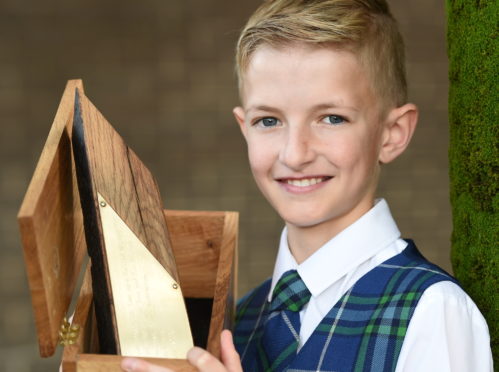 An 11-year-old singer from Harris sang his way to victory yesterday to become the recipient of a special memorial award.
Luke Johnson competed against 10 people in the under 13 fluent traditional singing contest, taking first prize and the Tom and Rae Mitchell Memorial Prize.
The award was presented by the Mod's organising committee An Comunn Gàidhealach in memory of the Mitchells, who were great supporters of both the local and national Mods.
Following a morning of tough competition, president Allan Campbell said it was "fitting" to be presenting this award in memory of his two friends who first met at "the dancing" in Govan Town Hall.
The couple's son Tom Mitchell said: "As a family we would like to say thank you for putting this together. Its cherished by our family and the effort that has been put into it means so much to us. It's a great tribute you have made in memory of both my parents and we appreciate that."
The accolade is the latest in a series of awards won by the youngster at the Mod in recent years following success in the duet competitions.