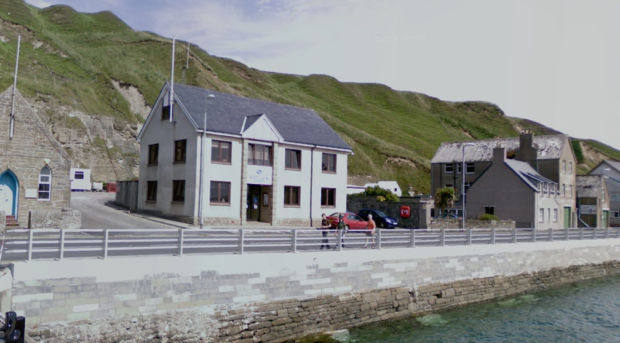 A civil servant who claimed to be the victim of cruel office pranks has been accused of gross misconduct.
In 2010, DeeAnn Fitzpatrick accused two male colleagues of restraining her in a chair, in an incident that left her feeling "mentally destroyed."
An image of Ms Fitzpatrick taped and gagged was shared last year, causing shockwaves across Scotland.
First Minster Nicola Sturgeon said she was "absolutely horrified" and instructed the country's most senior civil servant, Leslie Evans, to carry out an inquiry.
A Herald investigation has now found that the ex-fisheries officer is facing a disciplinary hearing over her account of the incident at Marine Scotland's Scrabster office in Caithness.
She is accused of making "false statements" regarding the date of the chair incident, which her colleagues claimed was an office prank.
She also claimed the incident took place in December 2010, when, in fact, electronic data embedded in the picture confirmed it was taken more than 12 months earlier, in August 2009.
The Herald has obtained a copy of a document inviting Ms Fitzpatrick to attend a hearing.
It states: "It is alleged … you gave dishonest accounts of events, made false representations, concealed material facts and submitted documents which you knew to be fake."
She is also accused of using "deception with the intention of obtaining personal gain and causing loss to others."
Ms Fitzpatrick, who is originally from Canada, maintains the chair incident was part of a long campaign of abuse she was subject to when worked in the Scrabster office.
The 50-year-old also claims she was mocked over a miscarriage and was the victim of threatening behaviour and racist language by male colleagues.
Earlier this year lawyers acting on her behalf confirmed that she was suing the Scottish Government based on alleged stress and mental health issues.
A Scottish Government spokesman said: "This complex and sensitive case, which impacts on a number of individuals, is the subject of an ongoing internal process in line with our HR policies.
"We do not discuss individual staffing matters. We have been consistently clear that all staff within the Scottish government must be treated with dignity and respect."