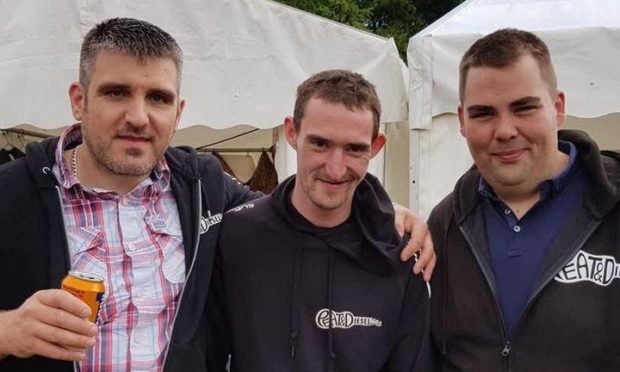 Just one year on from their first ever gig in a Lewis pub, Stornoway's inimitable trio Peat and Diesel will launch their second album Light my Byre at Glasgow's iconic Barrowland Ballroom in January.
Self-written songs, that tell stories about island life in a hilarious way, have won them a resolute celebrity status up and down the country.
With the band's new-found fame being dubbed Peatlemania, fans flock in their thousands to see them perform live and their nine-date 2020 UK tour is already close to a complete sell out.
Despite their celeb standing, all three members are still holding down full-time jobs.
Fisherman Callum "Boydie" MacLeod is on guitar and vocals, electrician Innes Scott is on the accordion and delivery driver Uilleam "Uilly" MacLeod is on drums.
Since their video Western Isles went viral in early 2019, clocking up more than 200,000 views, the video's tagline "This is how we do it in the Western Isles" has become a much-heard catchphrase across the Scottish festival circuit.
Their second record, Light my Byre, will be launched at Celtic Connections on Saturday, January 25 at Glasgow's iconic Barrowland Ballroom.
Mr Scott said: "It's been amazing to see so many people get behind us in 2019. Western Isles' has become an unofficial anthem for the islands which is just mad. It's all about writing songs that are relatable for us and I think that's why so many people have got on the Peat train and embraced the music."
For more information on Peat & Diesel go to: www.peatanddiesel.band