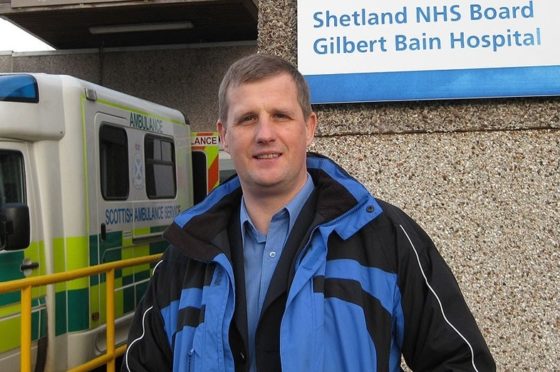 A new scheme to tackle GP shortages could be rolled out across the country after it led to the recent recruitment of 27 doctors for the Highlands and islands.
The project was set-up to address the long-standing struggle to retain GPs in remote areas and involves asking doctors to work for 12 to 18 weeks each year in communities.
The recruitment drive, called "Rediscover the Joy of General Practice" or simply "The Joy", has been trialled in the NHS Highland, NHS Western Isles, NHS Orkney and NHS Shetland areas.
It has been led by the Scottish Rural Medicine Collaborative (SRMC), which was established last year with Scottish Government funding to find solutions to the perennial problem.
SMRC has now revealed that 27 GPs signed-up to the scheme over the summer.
The success of the project has emerged amid an ongoing row over the impact of a GP contract implemented last year and claims it has exacerbated the rural recruitment problem.
Ralph Roberts, the SRMC's senior responsible officer and chief executive of NHS Borders, said the initiative was "undoubtedly making it a much more attractive proposition" to work in such communities.
The scheme was designed to appeal to doctors who had either recently retired or planned to do so but were still keen to try new and challenging work in some of Scotland's most scenic areas.
The GPs do not need to relocate permanently and have flexible work patterns with the opportunity to work in different practices if they want.
Martine Scott, SMRC programme manager, said: "The Joy is working well in the four board areas it covers and we are in talks about how the scheme might be applied elsewhere in Scotland."
The scheme is the brainchild of Orkney GP Dr Charlie Siderfin, a medical advisor to the Scottish Government and a member of the SRMC board.
He said: "We advertised for GPs through the British Medical Journal and the response was excellent, I think in part because GPs see this as a collaborative and systematic effort to address recruitment and retention issues rather than a sticking-plaster approach."
England-based GPs sign-up to plug shortages in the Highlands and islands
Doctors based in England have joined the team plugging shortages in the Highlands and islands.
Dr Helen Willows has been providing cover in Scalloway and Brae in Shetland, as well as in Stornoway in the Western Isles, while continuing to work as a locum in Shropshire.
She said that her husband, a retired engineer, had joined her in Scotland.
"We're enjoying our time here and I would envisage doing this for another few years," she said.
Another recruit is Dr Peter Glennon, also aged 62, who recently retired from general practice in Stafford.
He has already spent four weeks in Wick and will soon head to Acharacle in Lochaber, as well as Stornoway and Carbost on Skye.
He said: "I could have carried on working as a locum in Stafford but I was drawn to the challenge of The Joy."