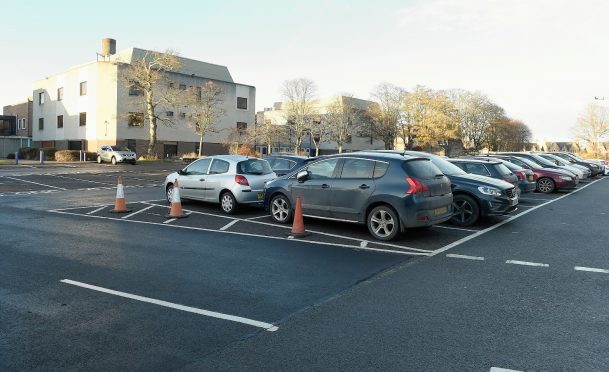 Highland Council is proposing a visionary new policy which it hopes will resolve the bitterly-contested issue of car parking charges.
Decisions about parking charges will be placed directly with local communities who will choose where the fees would be implemented, and how much to charge.
They would also be able to choose how much of the revenue raised would stay locally and even have the right to refuse to implement charges if they so choose.
The council's area committees would assume responsibility for the decisions made, and for implementing them in accordance with local views.
The council's new approach is banking on the willingness of communities to raise funds to resolve some of their local issues, from pot holes to gully cleaning, or managing traffic and dealing with tourism pressures.
Councillors will vote on the new policy tomorrow, at a special meeting of the environment, development and infrastructure (EDI) committee.
EDI chairman, Lochaber councillor Allan Henderson, said: "People don't like the idea of any more taxes, but when it's about raising money for local projects, that's different.
"Each year there is a reducing pot of money to invest in local infrastructure and services, and to find solutions for tourist congestion and traffic management across the regions.
"People have told us to generate more income to protect services and jobs."
Mr Henderson said the new policy would streamline and simplify the process for introducing charging for many more of the councils 230 car parks.
At present only 20 of them charge, with the bulk of money raised coming from Inverness and Lochaber.
Communities would have three options of where the money raised on the ground would be spent, starting at 30% locally and 70% to council services; 40% locally and 60% to services or a 50/50 split.
Depending on the split and the charges levied, local areas could raise between £239,000 and £1.2m annually, the council says.
Deputy leader councillor Alasdair Christie said flexibility was the key to the new policy, with communities invited to come up any number of creative solutions to the issue, including residents permits and different charges for tourists, permits for NHS workers obliged to park in chargeable car parks, and first-half hour free parking to benefit locals nipping into village centres on small errands.