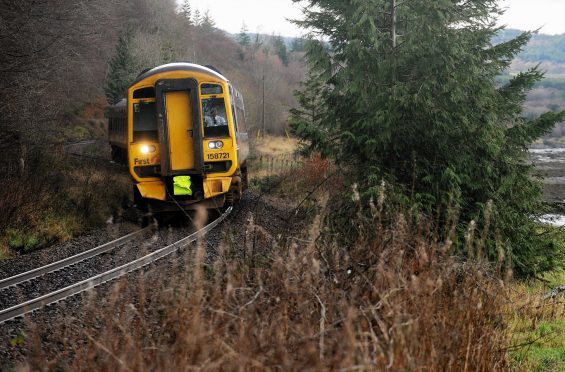 Transport bosses and local campaigners are planning the next steps of improvements for the railway line to the north Highlands.
The Far North Line Review Group was established by Fergus Ewing MSP in December 2016 to identify opportunities to improve connectivity, operational performance and journey times while listening to the concerns of those living along and using the service line.
The group have said the programme, which includes looking at restarting timber movement by rail, is at an "early stage".
Bill Reeve, Transport Scotland's Director of Rail and chairman of the Review Group said: "By building on the achievements to date, the Far North Line will yield economic benefits from improved services and infrastructure by encouraging more rail use by passengers and by freight operators."
Previous work undertaken by the group has delivered benefits in the form of six full-time jobs based in Helmsdale to address fencing and vegetation issues along the line.
Ian Budd, Convenor of the Friends of the Far North Line (FoFNL), said the formation of the review team was an "extremely effective vehicle" adding that the workings of the group were "exemplary".
He added: "FoFNL is delighted that the Review Team's task is now complete and that work on implementing its recommendations is about to proceed."
A strategic business case is now being developed and once it has concluded, Transport Scotland has said they will assess the affordability of the proposed improvements before progressing.