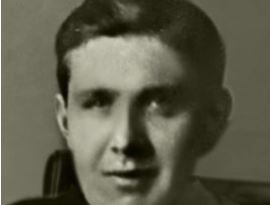 A soldier killed in the Battle of Loos in the First World War will be honoured by his family this Armistice Day after a chance conversation led to their discovery of his bravery and ultimate sacrifice.
Private Murdoch Nicolson, of the 10th Battalion Highland Light Infantry, was born on November 11, 1891 – in what was later to become Armistice Day – and raised in Peinchorran in Braes, on the Isle of Skye.
When war broke out, Murdoch enlisted in the Highland Light Infantry in August of 1914.
After completing his training, Murdoch, along with his battalion, was sent from Folkstone to France on May 12, 1915, on the S.S. Victoria to assist in the allied charge, eventually assisting at the Battle of Loos on September 25, 1915.
The Highland Light Infantry personnel took up their position in the trenches east of Cambrin before being issued with orders at about 1am to storm the front line.
They bided their time, waiting for the most advantageous conditions, before finally launching their assault at 6.30am.
Gas cylinders were dropped on the enemy trenches in a bid to draw out the German forces.
But under heavy machine gun fire, many of the advancing allied soldiers fell within 20 yards of their trench.
On that fateful day and in the days following, nine officers and 160 men were killed and a further five officers and 174 men were wounded.
Private Nicolson was listed as one of those men who made the ultimate sacrifice, aged just 23-years old.
It has emerged that at the time, many members of his family were not fully aware of his existence until a chance conversation between William MacLean and his cousin Angus Nicolson led to the Skye natives seeking to find out more about Mr Nicolson, who would have been their great uncle.
Mr MacLean said: "I never knew my grandfather had a brother and when I started to look into it I wanted to find out more. That's when the floodgates really opened.
"So far we have found birth registers, census listings, army records and battalion war diaries which have helped us find out a great deal more about him.
"The real turning point came when, by sheer chance, we found photos two weeks after visiting the British front line in France where he was killed.
"They were an old Braes school photo from the early 1900s, which was on the website of the archive centre in Portree, and a photo of Murdoch with my grandfather, Malcolm, hidden in a knitting pattern in the home of Nancy Nicolson, Angus's Mum.
"We feel that we have really got to know him through our research."
Private Nicolson is remembered with many others on the Loos Memorial, the Portree War Memorial in Somerled Square, memorial plaques at the Persie and Glenshee parish churches in Perthshire and at the Scottish National War Memorial at Edinburgh Castle.
Mr MacLean added: "It will be our absolute privilege to stand there at Somerled Square in Portree and remember Murdoch for his sacrifice, both then, now and forever."