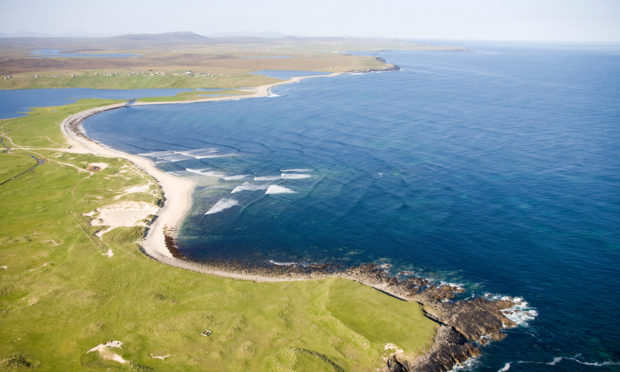 A surfer who died while pursuing his hobby off Lewis has been described as a "lovely, happy guy" who fell in love with the area after visiting to make a documentary about it.
Mark Lumsden, 48, died after being flown by Coastguard helicopter from the beach at Barvas to Western Isles hospital in Stornway on Wednesday.
Heartbroken friends paid tribute to the "lovely, happy guy" who was a "massive personality" in the surfing industry.
He was equally popular in the community of Ness in Lewis, where he had made his home for almost two decades.
Mr Lumsden is originally from Berwick, and worked at Cochrane's garage in the town.
Former colleague there, Michael Cromarty, said: "I am gutted, devastated at the news.
"Mark gave everyone the time of day, and could turn his hand to anything.
"He was a free spirit who lived the surfing life.
"Wherever there were waves, he was there."
Derek Macleod, of Hebridean Surf in Barvas, added: "Mark was a lovely, happy guy with an infectious laugh, the nicest guy I think I have ever met.
"He came up here originally to make a film of the Hebridean Surf Festival in 2001, called Cold Rush.
"After that he decided to make his home here, and brought many of his friends to the area.
"He was self-employed shaping and fixing boards, and working as a handyman-mechanic.
"He could take an old Land Rover in bits and restore it to perfection.
"From where I am I can see his van still at the beach, and I am just knocked sideways."
Local councillor Kenny John Macleod said: "It is devastating that someone should die while enjoying his leisure pursuit.
"I can only offer sympathy to his family and friends in their loss."