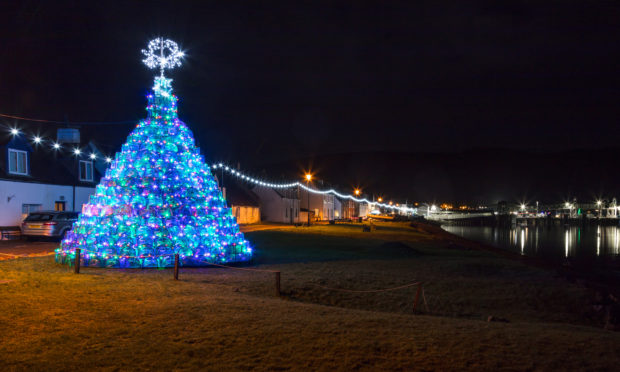 A winter festival will take over a Highland village ahead of the holiday season.
The Ullapool Winter Festival is being held on November 29, following the annual winter lights switch-on on November 28.
The event kicks-off with a performance by Ullapool's award-winning junior pipe band, whose members will lead a lantern-lit procession from the Christmas tree on West Shore Street at 5.15pm.
Lanterns and lights will be available on the night and will be provided by the Dolphin Project, which offers creative activities for people living with dementia.
The local dance group will also perform a step dance behind the band before the procession comes to an end at the village's first full-sized ice rink.
Situated at the tennis courts, there will be sessions on Friday evening, Saturday afternoon and Sunday morning.
Skates and instruction will be provided alongside aids for young children and those with additional needs, with everything free of charge.
In addition to skating, there will be a full Christmas market with market stalls and food providers surrounding the ice rink.
Vendors will be selling a wide range of items from decorations and jewellery crafted from around the area to locally produced food, gin and mulled wine.
The fishing village is also known for its unique creel tree – a display that attracts visitors from around the UK.
Usually standing tall at 16ft, the tree is created using 332 fishing creels and takes more than 1,000 hours of volunteer effort to put together.
The festival will run from 5.30pm until 9pm.