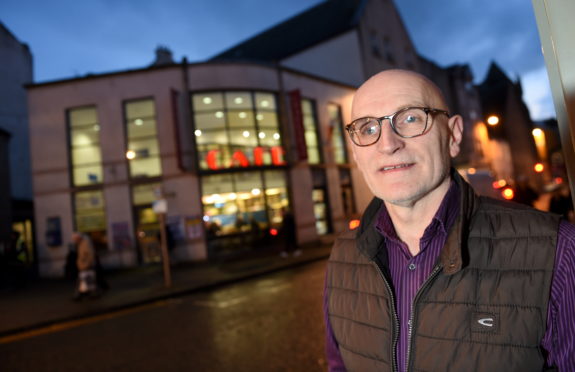 It's been a much-loved institution in the centre of Inverness for more than six decades.
But now, the owner of the Charlie's Café is looking to hang up his apron – and is looking to find a worthy successor.
The small family business – run by Martin Pieraccini – was first established on Margaret Street in 1952 by his grandfather Charlie, and the rest is history.
The 57-year-old current owner first began working as a kitchen porter in the family business from the age of eight before leaving to take up a position with BT – and worked in the then family chip shop on Grant Street in his "spare" time.
With no family of his own to carry on his work, Mr Pieraccini is now seeking someone to start a new chapter for the iconic café.
He explained: "A family business needs a family. Sadly there is no-one after me to continue running this Inverness institution but hopefully there will be another family out there willing to take the reins and continue the success story.
"In '94 they were ready to retire, call it a day and put it up for sale and in '92 BT were offering release redundancy but I got out in '94 and then I came in and carried on, otherwise it would have all gone 25 years ago."
Looking back on the café's 60-plus-year legacy, the proud owner says he will miss the rapport he has with generations of customers passing through the door each day once the business is sold.
The business – located next to Inverness Bus Station – has been placed on the market at a guide price of £395,000, with hopes of finding the right buyers.
He added: "I put my mark on it for 25 years and the last of them passed away in 2015. After that I felt it had no sense of purpose anymore, I did it for them so now I want to do something for myself.
"It will be quite sad. Charlie's has been a big part of my life, a total of 34 years in the business. It's a good going business for somebody and I kind of hope there is a family out there as it is a family business."