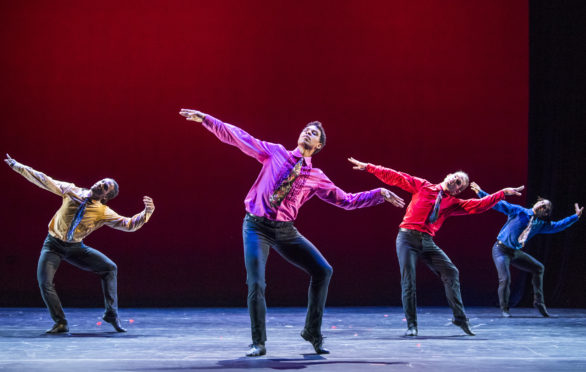 A renowned Cuban dancer is coming to Eden Court next year for the only Scottish date of a performance that uniquely combines ballet dancing with the music of the Rolling Stones.
Carlos Acosta will bring the critically acclaimed Acosta Danza to Inverness in March where he will make a guest appearance during the iconic Rooster, which has been choreographed by Christopher Bruce to the music of the legendary British band.
Acosta, who is the youngest of 11 children, was raised in Havana and trained at the National Ballet School of Cuba before going on to enjoy a 30-year career in dance, including 17 years in The Royal Ballet.
He told the Press and Journal he was "very optimistic" and looking forward to bringing his show to the Highlands.
Mr Acosta said: "When I put together this group I made it very clear that in order for us to be different from the rest of the other contemporary companies, we must bring things that are more endemic for the Cuban culture – the dances, the readings, the music – and it does that in a way.
"After four years of working really, really hard you now see a company that is more mature and performing at the highest level.
"You will find a very high level of dance on the evening and it is a joyful and very happy performance with a lot of eclecticism."
His humble beginnings into the world of ballet and dance began in somewhat sad circumstances after being encouraged by his father to attend free local classes, as he knew it would provide a hot meal.
The encouragement sparked his passion, leading to an illustrious career that will bring his show to Eden Court in March for two nights, where he believes it will benefit from a smaller venue.
He said: "It creates that intimacy, where you are closer to the action, and the connection with the audience is much, much more direct and heartfelt.
"From a dancers point of view, it is always great to see the audience closer to you and you feed on that experience and energy.
"I think it is great."
In January of next year, Mr Acosta will succeed David Bintley as the artistic director of the Birmingham Royal Ballet.
The Acosta Danza show entitled Evolution comes to Eden Court on Tuesday March 10 and Wednesday March 11.