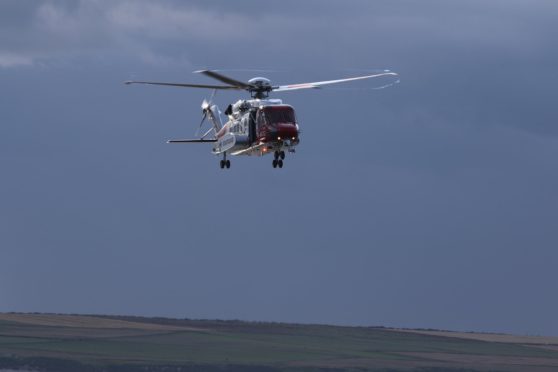 A medical evacuation from a fishing vessel was undertaken earlier today approximately 60 nautical miles west of Sumburgh.
Search and rescue helicopter, Rescue 900 based at Sumburgh, was sent to assist after reports of an unwell crewman were received at 11am.
The incident is being coordinated by Shetland Coastguard Operations Centre and is their third medical evacuation of the day.
Medical evacuations underway from platforms in the North Sea and Scapa Flow
The unwell man was transferred by the rescue helicopter to the Clickmin Emergency Landing Site in Lerwick before being transferred on to the Gilbert Bain Hospital around 1.30pm.