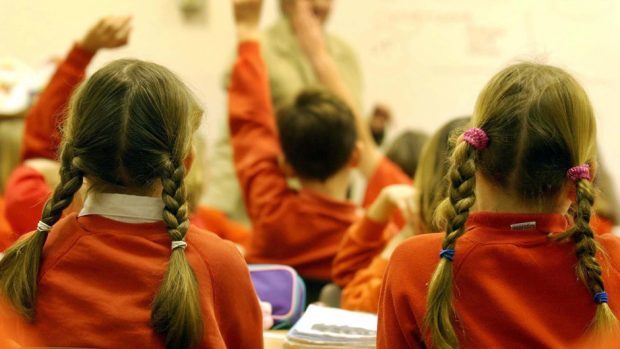 Teachers have reported an increase in violence and aggression in classrooms – and a heavier workload – since cost-cutting changes were made to additional support needs (ASN) provision across the north.
Highland Council argue its ASN provision is still one of the highest in Scotland, despite the "transformation" of the service.
But the Educational Institute of Scotland (EIS) teachers' union surveyed hundreds of full- and part-time staff and found 27% of them have reported a rise in the number of incidents of violence and aggression in the classroom.
In addition, 91% reported an increase in their workload.
The survey is based on the response from more than 330 schoolteachers, who feel that the emotional needs of pupils requiring support is overwhelmingly being overlooked.
Alistair Bell, EIS Highland Secretary, said: "These responses confirm our grave concerns regarding effects upon both pupils and staff that were communicated to councillors and officials of Highland Council when the exact impact of the budgetary decision unfolded."
A Highland Council spokesman defended the organisation stating they have "not received this report nor had the opportunity to review how many took part".
He added: "The facts remain however that Highland continues to have one of the highest levels of resource allocated to ASN in the country.
"We have been tackling inconsistency in allocations in our schools and this has actually led to some schools having been allocated more resource since last year.
"All of our young people remain at the core of our daily planning and delivery."
Highland Council is currently seeking the views and opinions of staff and parents on the impact the reduction in ASN hours has delivered, however, parent groups have hit out believing this is too little too late.
A representative of the Highland Action Group for ASN and Education said: "Parents and staff should have been consulted before the changes were even implemented.
"No wonder staff are reporting an increase in violence.
"We are seeing children being evacuated from classrooms nearly every week now. This does not just affect ASN pupils but all pupils.
"It's by time the Highland Council listened and took note that these cuts, or reductions as they like to call them, are harming the quality of the educational experience for all.
"This is just going to result in kids being excluded from school, restrained and isolated, and being left with no education."