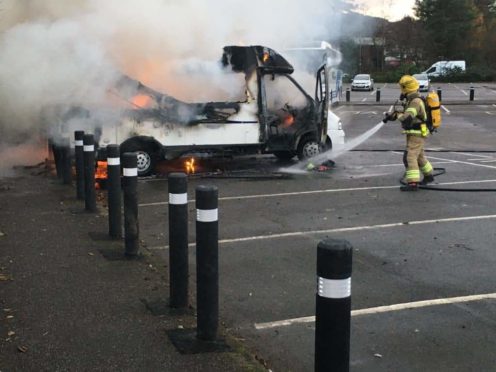 A man was taken to hospital with burns after a motorhome burst into flames in a public car park in Oban this evening.
Emergency services were called to Lochavullin car park in Lochside Street at 3.35pm. It is thought a gas canister may have started the fire which spread to two cars which were parked nearby.
A spokeswoman for the fire service said: "We had two appliances in attendance at a motorhome which caught fire in Oban. We received the call at 3.32pm of a report of a vehicle on fire in Lochside Street car park across from Tesco."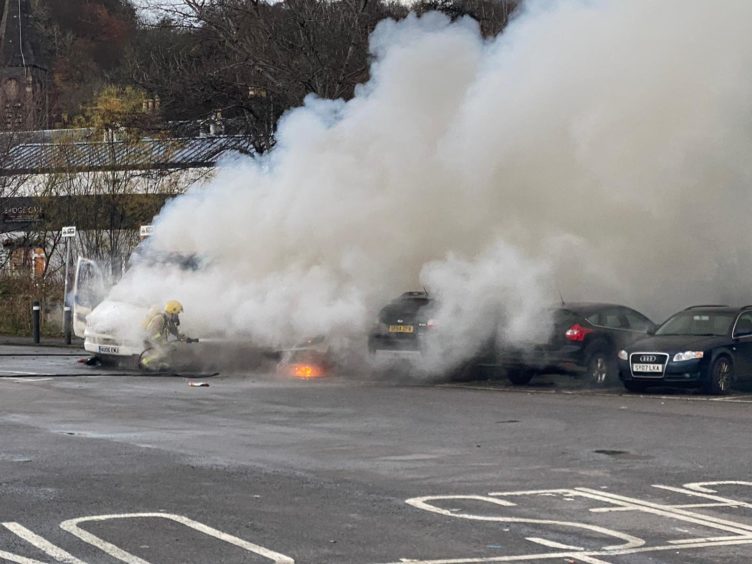 A police spokeswoman said: "We had a call at 3.35pm about a caravan on fire in Oban. There were two parked cars near to the caravan that also caught fire. A man was taken to Lorn and the Islands Hospital in Oban suffering from burns to his hands."
One local resident, who did not want to be named, said: "People heard an explosion, they were wondering what had happened and thought it must have been a controlled explosion at the local quarry.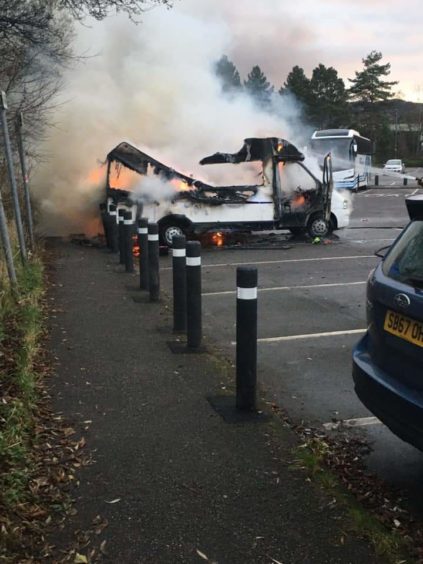 "The motorhome was well alight. A lot of people came out of nearby businesses to see what happened. Two cars next to it also caught fire, one of them was a Skoda Fabia."