The journey of a shoebox – The kind-hearted volunteers who make Christmas for those less fortunate
By
Chris MacLennan
December 24, 2019, 7:09 am
For the lucky ones, opening a parcel on Christmas morning happens in the warmth of a loving home surrounded by family and festive cheer.
But for those less fortunate thousands of miles away, hundreds of volunteers have graciously given up their time and effort to ensure they are remembered through Blythswood Christmas shoebox appeal.
The Highlands plays a prominent part in the operation, taking shoeboxes from collection to delivery, and all the bits in between.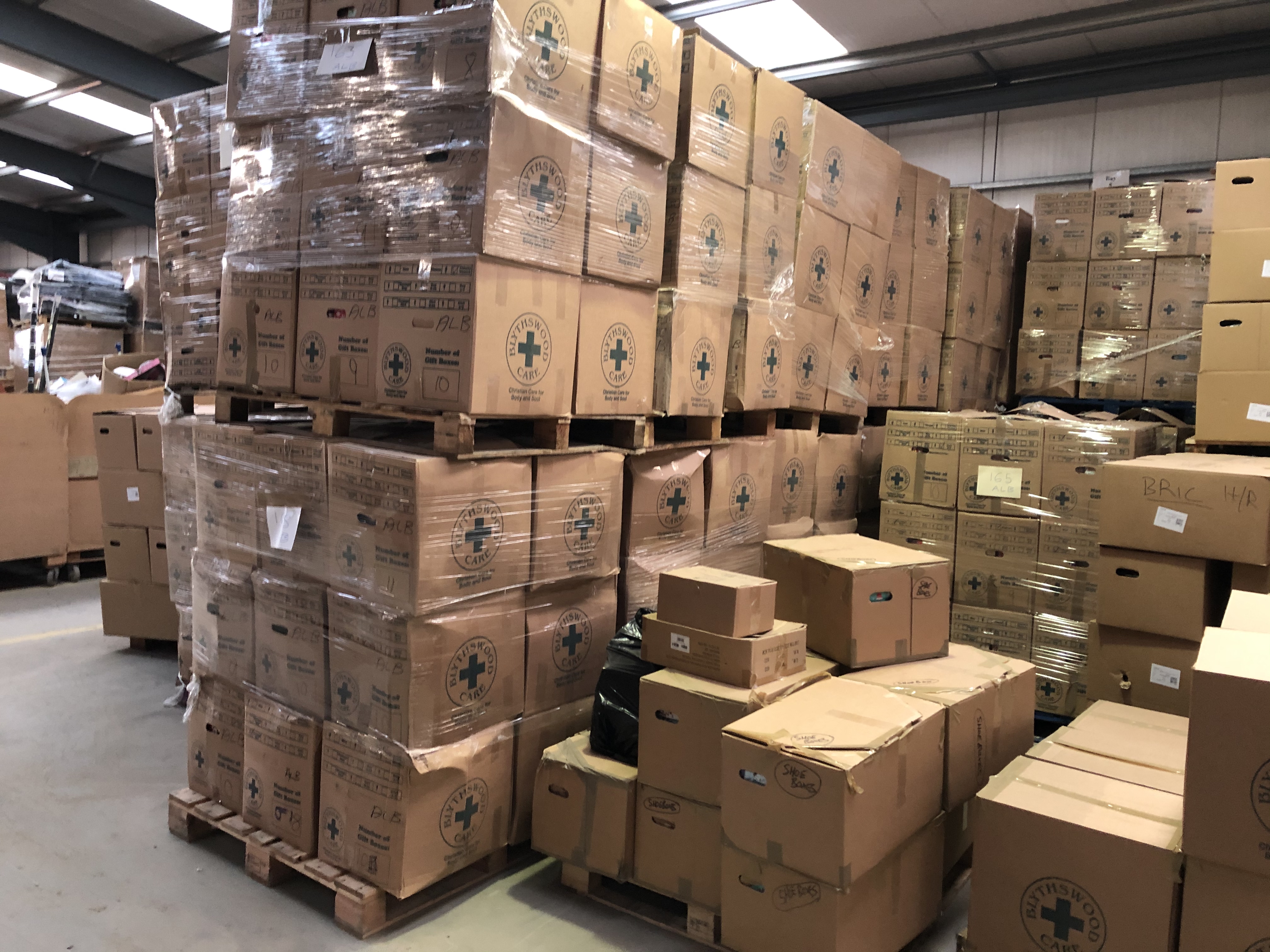 Around one-third of the estimated 110,000 total for 2019 passed through Blythswood's Evanton depot for onward travel to countries such as Albania, Bulgaria, Hungary, Kosovo, Moldova, Romania, Serbia and Ukraine.
First, devoted volunteers individually checked each parcel to ensure it was appropriate for its recipient, as well as ensuring any food items are in date.
Checking centres are dotted about all across the nation, with Maryburgh Free Church hall transformed for three weeks of the year to sort through approximately 10,000 boxes by a dedicated bunch of smiling volunteers.
On any given day, between 20 to 30 people gather with the room abuzz with chatter as each box is thoroughly checked – sometimes even topped up with additional items to ensure all bases have been covered.
Donnie Cumming, who oversees the operation in Maryburgh, said: "Boxes come in from as far south as Penzance and as far north as Unst so it's a big operation that also takes in the west and the east.
"We are totally dependent on our great band of volunteers who do sort the boxes. It is just fantastic; everybody just loves being together and they really enjoy themselves."
One worker said: "What I love about doing this is that the next person to open the box will be the person receiving it and just knowing they will have a smile on their face is amazing and what does it for me."
From the sorting centre, boxes are then taken on to Evanton where they are placed onto wooden pallets and shifted into the back of lorries before departing for eastern Europe.
Douglas Holland, who is in charge of undertaking the final checks on boxes before they are loaded and depart, said that he finds that people are not often aware of the extensive efforts undertaken after a shoebox is dropped at a collection point.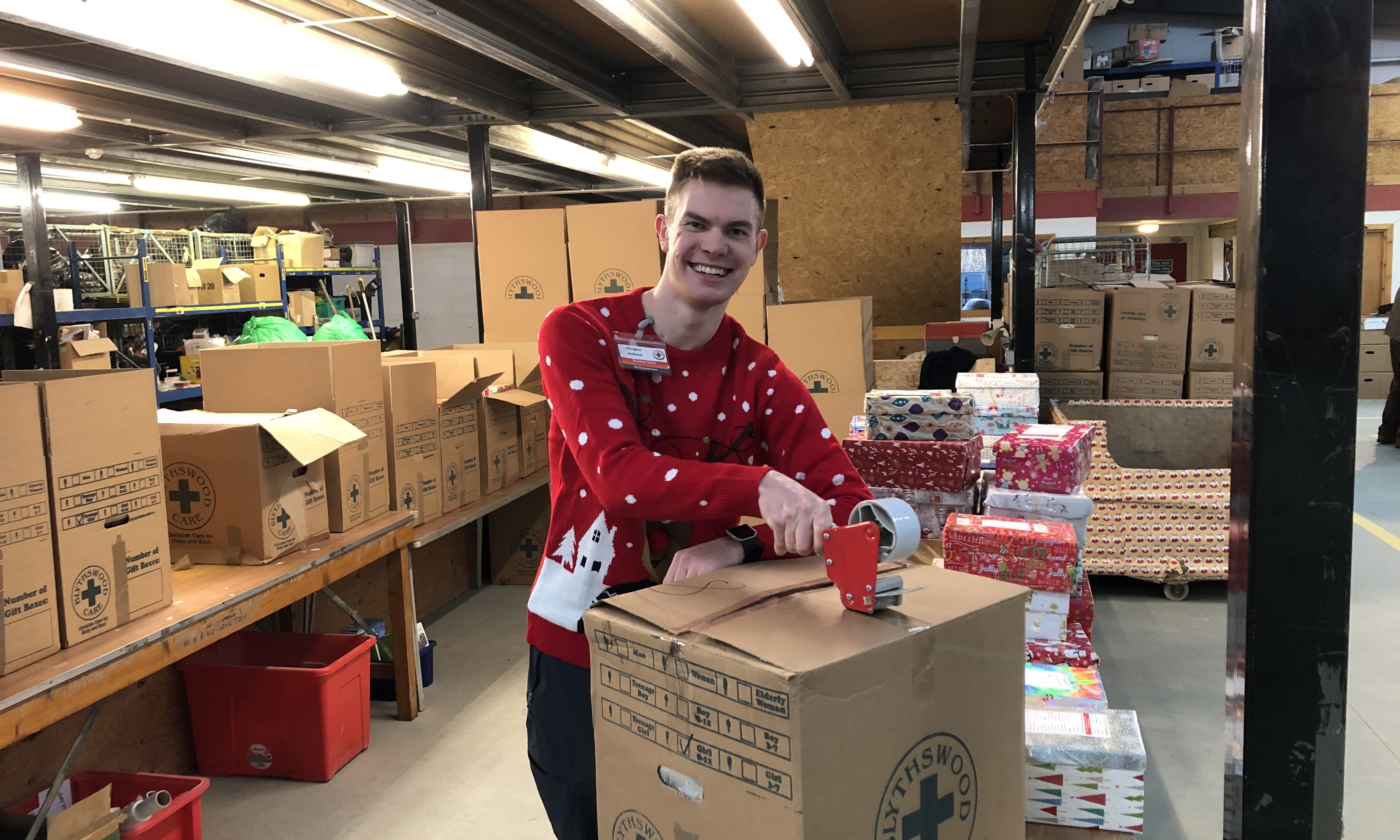 He said: "A lot of people aren't aware of the scale of the operation.
"Some people think that once they have packed the box that it will go straight out but we have so many amazing volunteers who help to provide complete strangers with something at Christmas time.
"The whole job has got a really good rewarding factor to it and you almost wish you could be there at the final stage and to see them opening the boxes.
"For us when we are packing it, it is very basic stuff like a bar of soap or a toothbrush but these are considered luxury items to those receiving the boxes.
"The generosity people show is incredible."
Boxes arrive in their country of destination in mid-December and are distributed in the run-up to Christmas to men, women and children of all ages as part of the season of goodwill celebrations.