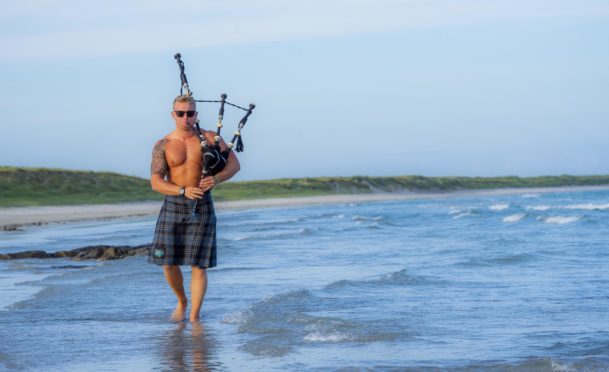 Argyll's famous ceilidh group Skerryvore has unveiled plans for a one-day festival at Inveraray Castle to celebrate its 15th anniversary.
The festival, branded XV, will take place in the grounds of the home of the Duke and Duchess of Argyll.
It comes fresh from four successive years organising Oban Live at the town's Mossfield Stadium.
Saturday June 6 will see Skerryvore welcome to the stage 15 special guests and acts who they have worked with during 15 years at the centre of the contemporary Scottish traditional music scene.
The eight-piece band has a growing fanbase worldwide, having enjoyed tours of not only the UK and Europe, but also USA, Canada and Australia.
Co-founding member, Daniel Gillespie, said: "We look forward to welcoming people from all over the world to Scotland on June 6 to celebrate this milestone for the band. It has been such an incredible global journey for us all recently but we wanted a very special location in Scotland for this event and we are thrilled that it is Inveraray Castle with its proximity to both our adopted home of Glasgow and our native west coast where the band formed.
"We're really excited about bringing so many friends and bands onto the stage with us and we can't wait for everyone to experience what we promise will be our most spectacular show to date."
The Duchess of Argyll said: "We are really excited to be hosting Skerryvore for their milestone celebration. To have one of Scotland's most loved and respected bands at Inveraray Castle is a huge privilege for us and we are looking forward to welcoming them and their fans to the castle in June."
Forming on the Isle of Tiree in 2005, Skerryvore is the brainchild of brothers Daniel and Martin Gillespie with Daniel on accordion and Martin on pipes, whistles and accordion.
They play alongside friends Fraser West, drums, and Alec Dalglish on guitar and vocals. Welcoming the addition of Craig Espie on fiddle, Jodie Bremaneson, bass, Alan Scobie, keyboards, and Scott Wood  on pipes and whistles; the eight-piece have gone from strength to strength with two MG Alba Scots Trad Music Awards for "Live Act of the Year".
Inveraray Castle is the ancestral home of the Duke of Argyll, Chief of the Clan Campbell and a visitor attraction on the West Coast of Scotland.