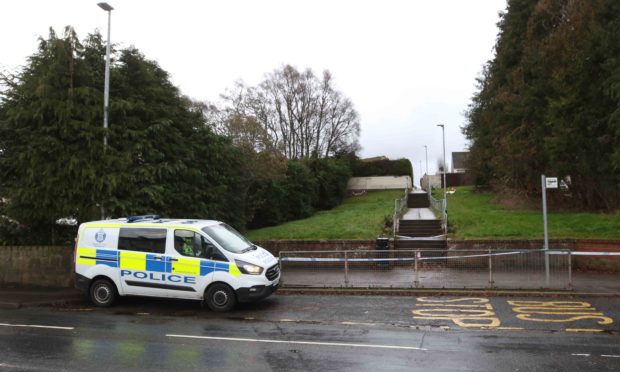 Police have cordoned off an alleyway connecting two streets in Inverness after receiving reports of an alleged sexual assault of a 23-year-old woman.
The incident was first reported to police officers on Thursday evening with officers standing guard over the alleyway in the Hilton area for large spells today.
Police have said nobody has yet been charged in connection with the incident, and inquiries are ongoing.
Police tape has been placed at either end of the alleyway, known locally as Cauldeen Steps, as officers and vehicles are in place on both Mackay Road and Culduthel Road to prevent members of the public from walking through the crime scene.
A force spokeswoman said: "An investigation is underway following a report of a sexual assault of a 23-year-old woman near Cauldeen Steps in Inverness.
"Inquiries are ongoing."
Two areas of specific interest have been highlighted by officers using cones on grassland either side of the steps, with police tape covering the length of the cordon around the bus stop at the bottom of the steps.
The area of interest is situated close to Cauldeen Primary School.
Local Councillor Ron MacWilliam has been left shocked after learning of the incident.
He said: "The whole Inverness community will be shocked and saddened at this distressing news.
"If anyone knows anything, however insignificant that information may seem, it is vital they call police to assist with their investigation.
"My thoughts and well wishes are entirely with the innocent victim of this crime.
"These streets belong to us all and everyone has a right to walk about freely without fear of attack."