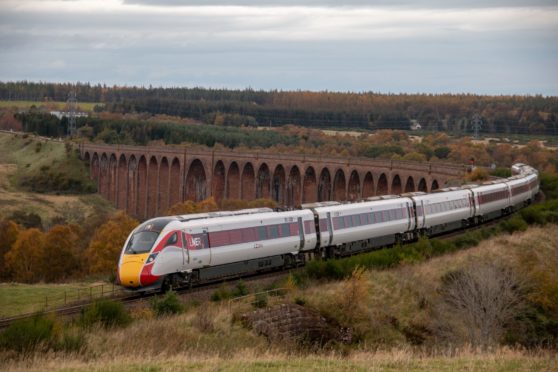 London North Eastern Railway (LNER) are celebrating success in the north as they welcome their new Azuma services to the Highland Chieftain route.
Inverness has become the latest destination to benefit from the arrival of the modern train service, inspired by the famous high-speed train models functioning in Japan.
The 21-century 'bullet'-inspired train – built by Japanese company Hitachi – made its maiden voyage along the Highland Chieftain route from Inverness to London King's Cross this morning taking in the captivating scenery along the Highland Main Line.
Maiden voyage for Azuma 'bullet'-style trains in the north-east
David Horne, managing director of LNER, said: "As our northern-most destination we are proud to be introducing our revolutionary Azuma services on this key route connecting Inverness, the capital of the Scottish Highlands, with Edinburgh and London.
"Renowned for their magnificent mountains, mysterious lochs and ancient castles, the Scottish Highlands are famous throughout the world for their rich history and proud traditions and what better way to travel there in style and speed than on our Highland Chieftain service with our Azuma trains."
Passengers using the service will benefit from an extra 7cm of legroom in standard class as well as a plug socket and window blind at every seat.
The service will operate in both directions each day, replacing the provider's diesel High Speed Trains (HSTs) which have served the Inverness route for more almost four decades.
LNER is currently replacing all 45 of the existing trains in its fleet with 65 new Azuma trains, which will be completed by June 2020.