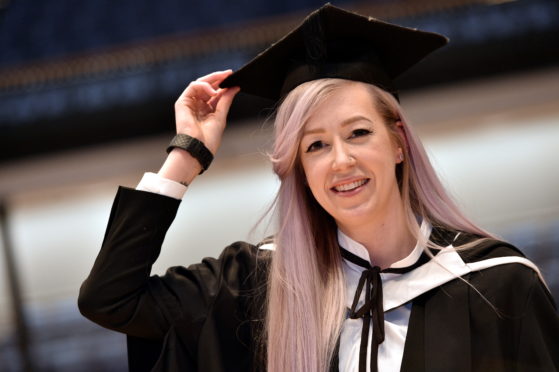 A volunteer for a Highlands charity has received a masters degree in applied psychology from RGU.
Hayley Airey, better known to some Gitsham, has balanced helping children and young people in her hometown of Muir of Ord whilst studying to advance her career aspirations.
The 30-year-old had previously graduated with a first class undergraduate degree which focused on child and adolescent development.
After taking a break from higher education to work in the third sector as a programme manager for a children and youth charity, Day 1.
Based in Inverness, the mentoring projects help young people cope with complex pressures as they are growing up.
Mrs Airey said: "I would like to thank my husband Jamie, who has been my strongest supporter over the past 13 years that we have been together, and I couldn't have done it without him.
"This is a highly competitive path I am on so, ultimately, I am working towards my clinical doctorate.
"The encouragement and careful feedback I have received from my personal academic tutor, dissertation supervisor and the course tutors over the past two years has certainly shown me that I have what it takes."