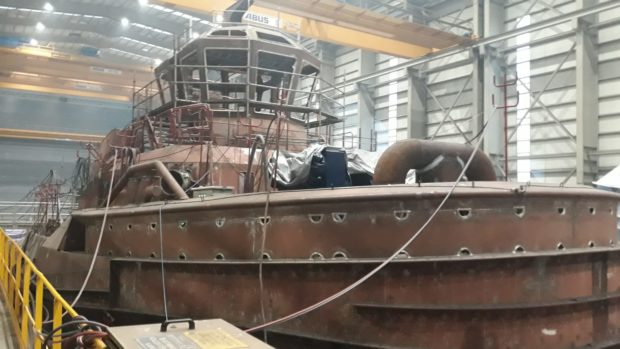 Two new tug boats bound for Orkney waters have been named by local residents.
The 104ft vessels for Orkney Islands Council's Marine Services are currently under construction 4,000 miles away at a specialist tug building facility in Altinova in Turkey, an hour south of Istanbul.
The works – which are said to be progressing well – are being carried out by contractors Sanmar Shipyards.
The boats – worth £6.1 million – are set to replace two of the three tugs currently in operation through the service.
Ahead of their scheduled introduction next year, local residents have now opted to name the tugs Odin of Scapa and Thor of Scapa.
The names, which will now grace the hulls of the vessels, were chosen via a public vote launched by Orkney Islands Council last month.
Voters were urged to choose one of four groups shortlisted by the local authority, each containing three names.
A total of 566 votes were cast during the month-long survey, with 315 votes opting for the group containing the names Odin, Thor and Vale.
Odin is the Norse god of wisdom, poetry, death, divination, and magic – and  father of Thor, the god of thunder and lightning.
The name Vale of Scapa is currently being held in reserve to be used in the future if plans to replace the third tug arise.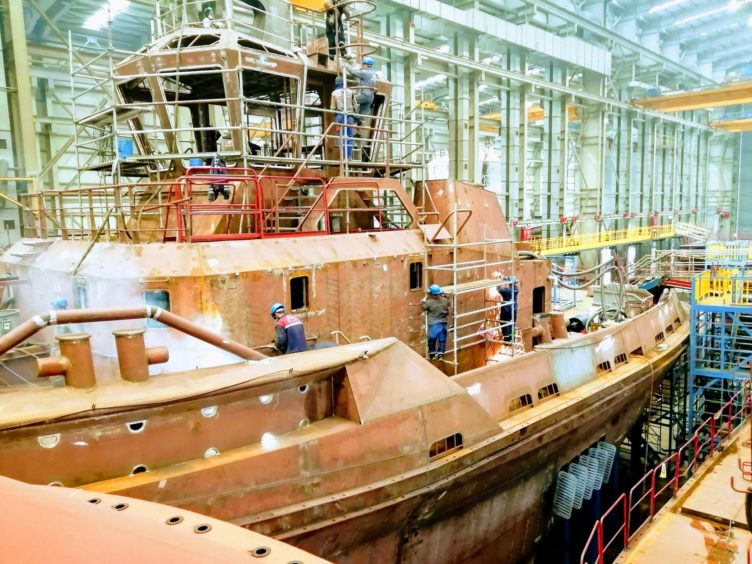 Graham Sinclair, Chair of the Council's Development and Infrastructure Committee, said: "As names that strongly reflect Orkney's Norse heritage, these are an excellent choice for the new tugs.
"Tugs operated by first class crews play a vital role at the heart of our harbour operations and have helped support the welcome growth in maritime activity we've seen in local waters in recent years."
The new tugs are being introduced as the existing vessels reach the end of their life expectancy on the islands.
During their 30 year existence, the tugs have undertaken a broad range of operations during their 30 year existence, including assisting in cruise ship berthing's and complex charter operations for oil-related vessels and platforms.
The new tugs will each have up to 80 tons of bollard pull and will be powered through two Rolls Royce azimuth stern drives with controllable pitch propellers.
Odin of Scapa will be the first to be delivered and is expected to arrive in Orkney towards the end of May, just weeks ahead of the arrival of Thor of Scapa in the summer of 2020.
Mr Sinclair added: "I am pleased we are investing in even more capable vessels, which will ensure the continuation of 40 years of support for the Flotta Terminal and allow us to make the most of current and future marine business opportunities, greatly benefiting the economy of the islands."