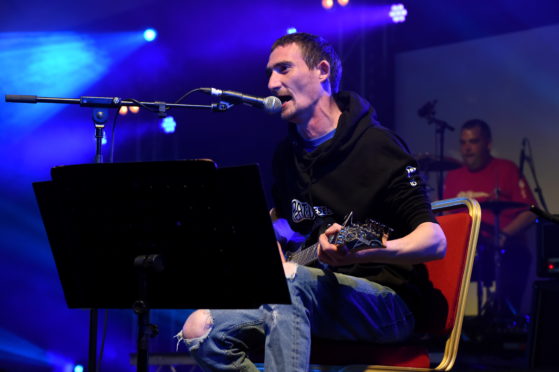 Western Isles music sensation Peat and Diesel are making a bid for Christmas number one with their take on Fairytale of New York.
The band have teamed up with singer Mairead Fay Nicholson for Fairytale of Stornoway – complete with a number of island locations, Gaelic insults and wrangling about sheep.
Their take on The Pogues and Kirsty MacColl's festive favourite has stormed ahead of Lewis Capaldi and Taylor Swift in the official UK iTunes chart.
The original version has come in for criticism for some of its lyrics, but here the controversial verse has been replaced by a Gaelic version.
Peat and Diesel have become an internet sensation since they were formed last year on the isle of Lewis with their quirky songs about life in the Western Isles. They have gone down a storm at festivals throughout the summer and attracted a massive following. They have since added a full Scottish tour as well as dates in London, Manchester, Belfast and Dublin.
The Hebridean version of Fairytale of New York also features legendary Gaelic children's TV presenter Donnie Dotaman and the replacement of Galway Bay with the Gaelic song Eilean Fraoich in the chorus.
Named best live act at the Scots Trad Music Awards earlier this month, the trio joined forces with Mairead Nicholson to record their version of the 1987 hit single and film a video in Lews Castle, overlooking Stornoway.