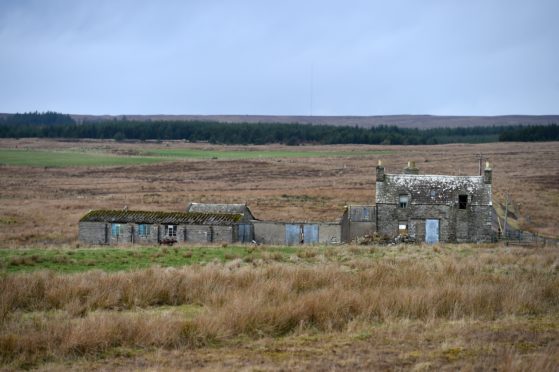 A new multimillion pound City Region Deal could be pursued for the Highlands to stem dramatic population decline and repair crumbling infrastructure outside Inverness.
Highland Council leader Margaret Davidson has revealed she hopes to open talks with the UK and Scottish governments on a second lucrative package of investment.
The first £315 million City Region Deal for Inverness and the Highlands was announced almost four years ago and was officially signed in January 2017.
Critics have regularly claimed that it was focussed too heavily on projects in the Inverness area, however.
Schemes in the agreement included a revamp of Inverness Castle, as well as a flyover for the Kessock Bridge roundabout and the East Link road development, and an initiative to create an industrial estate at the city's former Longman landfill site.
There was also funding for a a network of "science rooms" to promote learning in science and engineering, and the University of the Highlands and Islands' School of Health, Social Care and Life Sciences.
Although the package was only agreed a few years ago, civic leaders in Aberdeen have already called for a second City Region Deal for transport projects in the north-east – and Mrs Davidson has now suggested that the Highlands would be keen to secure its own expanded agreement, or "City Region Deal 2".
The local authority leader said it could be targeted at initiatives to try to halt the spiral of population decline, which is forecast to lead to a 21% reduction in residents of Caithness by 2041, as well as falls of 12% in Sutherland, 14% in Easter Ross and 6% in Lochaber.
The Highland Council area also has a near-£200m repair backlog on local roads, including those which form the hugely popular North Coast 500 driving route.
Mrs Davidson said she was asking: "Where do we go now?
"Can we put some focus on the areas we need to support some population growth, and hang onto our population, and look to the future?
"The rundown of Dounreay is still a big issue up north, in Caithness, and I'd like to see some concentration on that – that's very much a UK Government responsibility as well as a Scottish Government.
"And at last the R100 broadband project has been let, so we will be looking at a major upgrade of broadband over the next few years, and this will enable a real future – we should be thinking about our infrastructure for the 21st century.
"I've actually got a meeting being set up with Michael Matheson (cabinet secretary for transport, infrastructure and connectivity) in the new year, to go over Highland infrastructure.
"Because no matter what the government has been for the last 30 years and more, we've not been that well-served with our infrastructure – Highland has always seemed to come at the end of the list.
"I believe that time is up, and an extension of the City Region Deal would be helpful for that. One that is very much focussed on the areas where we need investment."
Mrs Davidson added: "We needed investment in Inverness, but there are other areas where we need to keep the economy driving forward.
"I would be more than happy to work up a 'City Region Deal 2', with both governments."