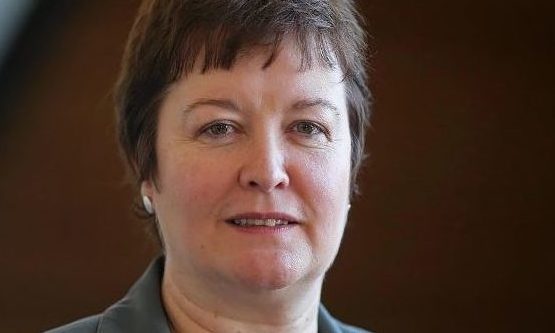 A north politician has been given hope that specialist medical teams could be flown to help deliver babies in the far north.
Mums-to-be in Caithness have been forced to make the 200-mile round trip to Inverness's Raigmore Hospital to give birth since the maternity unit in Wick was downgraded in late 2016.
Locals and politicians have campaigned for a change to the system so that more pregnant women can stay in the county to have their babies.
But now, Labour MSP Rhoda Grant says a meeting with ambulance and coastguard chiefs at Holyrood has given her "some hope" that a new service could be established to fly a medical team to the area to deal with maternity emergencies.
Campaigners welcomed the news, suggesting the system could replicate what happens in some Scandinavian countries – where rural areas have equipped but unmanned units and teams are flown in when needed.
Mrs Grant said: "This new development does give me some hope, but we are not there yet.
"There is no timescale for this new venture to come before the Scottish Government as various groups are looking at issues around this
"So, in the meantime, I will continue to push NHS Highland to look at a risk-assessment for emergency transfers and obviously I still have concerns while any new system is being formulated."
The Highlands and Islands MSP met members of the Scottish Ambulance Service (SAS) and Maritime and Coastguard Agency (MCA) earlier this month.
Mrs Grant said the meeting was "constructive" and gave her hope of a new service.
She has also asked Health Secretary Jeane Freeman whether the ScotSTAR service, run by SAS and used to fly in medical experts in emergencies to locations across Scotland, could have obstetric staff added to its roster to help out.
Last night, the chairman of Caithness Health Action Team (Chat) said the idea was something the campaign group had brought up before, but not made any progress with.
Bill Fernie said: "We would welcome this as a positive move to alleviate the pressure on women and families, rather than sending them down to Raigmore – or even further afield.
"We realise there would be a cost to it – but you have to remember there are costs from taking people down the road as well.
"At the end of the day, it wouldn't actually happen that often – and it could be used for the whole of the Highlands and Islands, not just Caithness."
Mr Fernie acknowledged there would be problems to be "ironed out", but cited Scandinavian examples where teams fly in to help deliver babies as a routine part of the birth plan.
An MCA spokesman said: "Her Majesty's Coastguard responds to requests from the Ambulance Service to assist them with the transfer of patients as required.
"At all times, the decision on the methodology and suitability of patient transport remains with the Ambulance Service."